Laurel Ridge
Single Family Homes in Carthage, NC | Moore County from $424,900
Carthage, NC
1,715 - 3,142 Sq. Ft
3 - 5 Bed
2.0 - 3.0 Bath
1 - 1.5 Stories
2.0 - 3.0 Car Garage
311 Pine Laurel Drive
Carthage, NC 28327
7 Quick Move-Ins
11 FLOORPLANS
Available
Sold
Model homes
| Lot # | Address | Lot Size | Status | Details |
| --- | --- | --- | --- | --- |
| 41 | 101 Country Ridge Lane | 0.46 Acres | Sold | |
| 40 | 105 Country Ridge Lane | 0.46 Acres | Sold | |
| 39 | 109 Country Ridge Lane | 0.46 Acres | Sold | |
| 38 | 113 Country Ridge Lane | 0.46 Acres | Spec For Sale | View this home » |
| 37 | 117 Country Ridge Lane | 0.46 Acres | Spec For Sale | View this home » |
| 36 | 121 Country Ridge Lane | 0.46 Acres | Spec For Sale | View this home » |
| 42 | 204 Acorn Knoll Drive | 0.46 Acres | Spec For Sale | View this home » |
| 60 | 205 Acorn Knoll Drive | 0.46 Acres | Spec For Sale | View this home » |
| 43 | 208 Acorn Knoll Drive | 0.46 Acres | Sold | |
| 59 | 209 Acorn Knoll Drive | 0.46 Acres | Sold | |
| 44 | 212 Acorn Knoll Drive | 0.46 Acres | Sold | |
| 58 | 213 Acorn Knoll Drive | 0.47 Acres | Sold | |
| 1 | 300 Pine Laurel Drive | 0.46 Acres | Sold | |
| 22 | 301 Pine Laurel Drive | 0.46 Acres | Sold | |
| 2 | 304 Pine Laurel Drive | 0.47 Acres | Sold | |
| 21 | 305 Pine Laurel Drive | 0.48 Acres | Sold | |
| 20 | 311 Pine Laurel Drive | 0.57 Acres | Coming Soon | |
| 4 | 312 Pine Laurel Drive | 0.46 Acres | Sold | |
| 18 | 319 Pine Laurel Drive | 0.48 Acres | Sold | |
| 6 | 320 Pine Laurel Drive | 0.52 Acres | Sold | |
| 7 | 324 Pine Laurel Drive | 0.51 Acres | Sold | |
| 17 | 325 Pine Laurel Drive | 0.62 Acres | Sold | |
| 8 | 328 Pine Laurel Drive | 0.52 Acres | Spec For Sale | View this home » |
| 9 | 332 Pine Laurel Drive | 0.52 Acres | Spec For Sale | View this home » |
| 16 | 333 Pine Laurel Drive` | 0.46 Acres | Sold | |
| 10 | 336 Pine Laurel Drive | 0.47 Acres | Sold | |
| 15 | 339 Pine Laurel Drive | 0.46 Acres | Sold | |
| 11 | 340 Pine Laurel Drive | 0.47 Acres | Sold | |
| 14 | 343 Pine Laurel Drive | 0.46 Acres | Sold | |
| 12 | 346 Pine Laurel Drive | 0.54 Acres | Sold | |
| 13 | 347 Pine Laurel Drive | 0.46 Acres | Sold | |
| 56 | 408 Piney Oak Drive | 0.47 Acres | Sold | |
| 57 | 412 Piney Oak Drive | 0.46 Acres | Sold | |
| 48 | 425 Piney Oak Drive | 0.46 Acres | Sold | |
| 47 | 429 Piney Oak Drive | 0.46 Acres | Sold | |
| 46 | 433 Piney Oak Drive | 0.46 Acres | Sold | |
| 45 | 437 Piney Oak Drive | 0.46 Acres | Sold | |
| 35 | 510 Pond Pine Lane | 0.61 Acres | Sold | |
| 23 | 511 Pondpine Lane | 0.47 Acres | Sold | |
| 25 | 521 Pondpine Lane | 0.46 Acres | Sold | |
| 32 | 522 Pondpine Lane | 0.46 Acres | Sold | |
| 26 | 525 Pondpine Lane | 0.46 Acres | Sold | |
| 27 | 529 Pondpine Lane | 0.46 Acres | Sold | |
| 30 | 530 Pondpine Lane | 0.46 Acres | Sold | |
| 28 | 533 Pondpine Lane | 0.53 Acres | Sold | |
| 29 | 534 Pondpine Lane | 0.53 Acres | Sold | |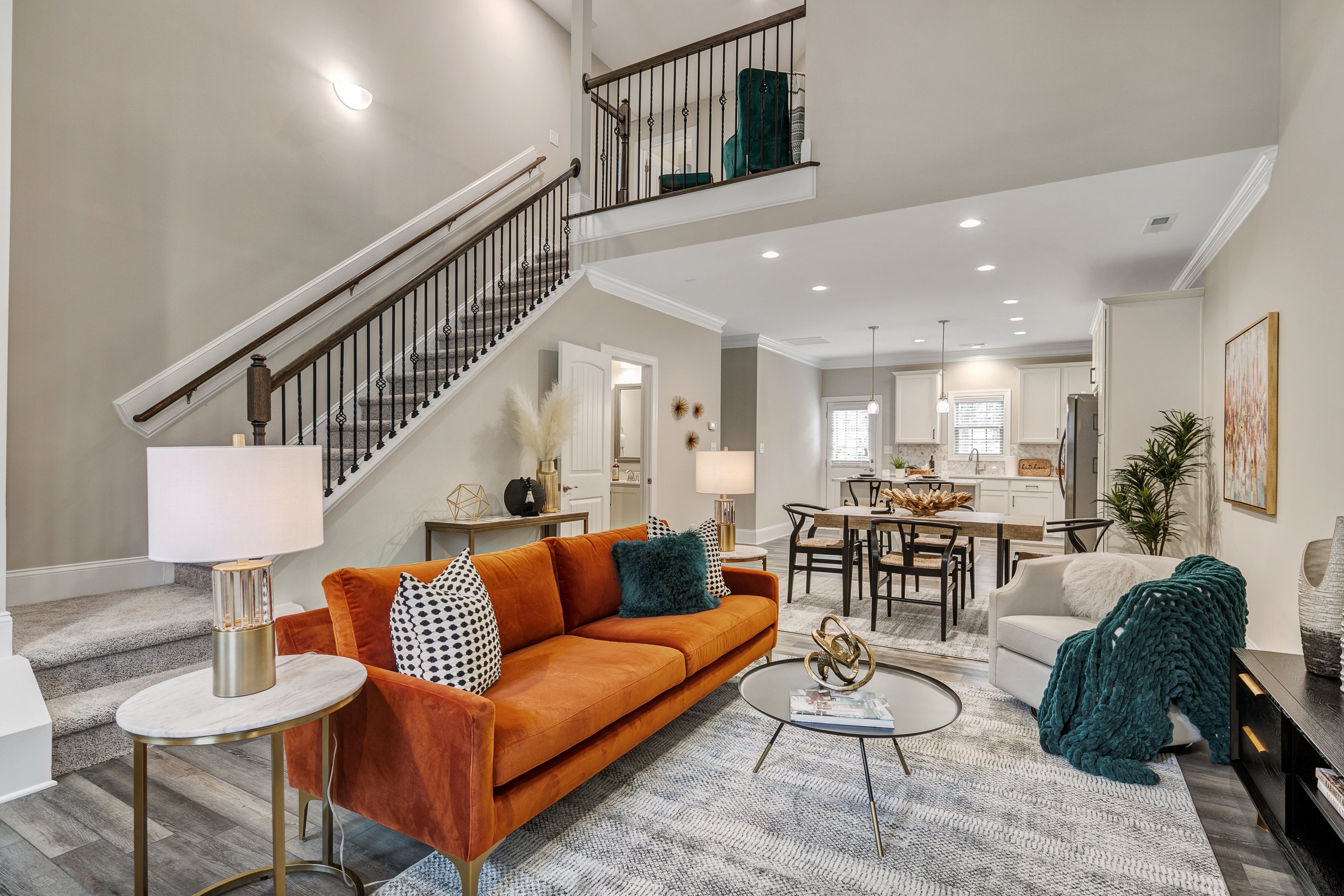 Hear From Our Customers.
We are both very happy with our experience with purchasing this home. Everyone involved was very professional. Will certainly recommend Caviness & Cates.
Get The Latest News.
Builder of the Month at NoviHome
Oct 8, 2021
We are excited to announce that we were recognized as the first-ever Builder of the Month by NoviHome! We were recognized for our use of ...
 This "Public House," or "Pub" as it was shortened to today, stands as a testament to Old Town Pinehurst's place in golf's historic past by honoring the origins of golf's ultimate prize, Golf's Professional Grand Slam, invented by our namesake, Bob Drum, and his friend, the legendary Arnold Palmer. We love the friendly staff, flavorful food and diverse drink menu!
Harris Teeter - Mill Creek Village
Only a short 8 minute drive from Laurel Ridge, Harris Teeter is where you can shop for fresh, high-quality meats, seafood, and produce. Not only does Harris Teeter offer a variety of pantry staples, but they also offer online grocery pickup or delivery, a fuel center, and a pharmacy.


Moore County Schools School District
"Moore County Schools offers a comprehensive curriculum K-12 that includes workforce development, programs for special needs and gifted students and arts education.  district's students have consistently met or exceeded growth expectations in the state's "ABCs" accountability program." - Moore County Schools
We love this local military spouse-owned business! If you're looking for the perfect hostess or birthday gift or unique item for your home (or yourself), this shop in downtown Southern Pines is the place to go!

- from 15-501 take the 15-501 N "Carthage" exit at the traffic circle.
- In 3.5 miles, turn right onto McCaskill Road
- Laurel Ridge will be on your right.
---