Elliot Farms
Single Family Homes in Fayetteville, NC from $369,944
Fayetteville, NC
1,863 - 2,724 Sq. Ft
3 - 5 Bed
2.0 - 3.0 Bath
1 - 2 Stories
2.0 - 3.0 Car Garage
457 Elliot Bridge Road
Fayetteville, NC 28311
5 Quick Move-Ins
5 FLOORPLANS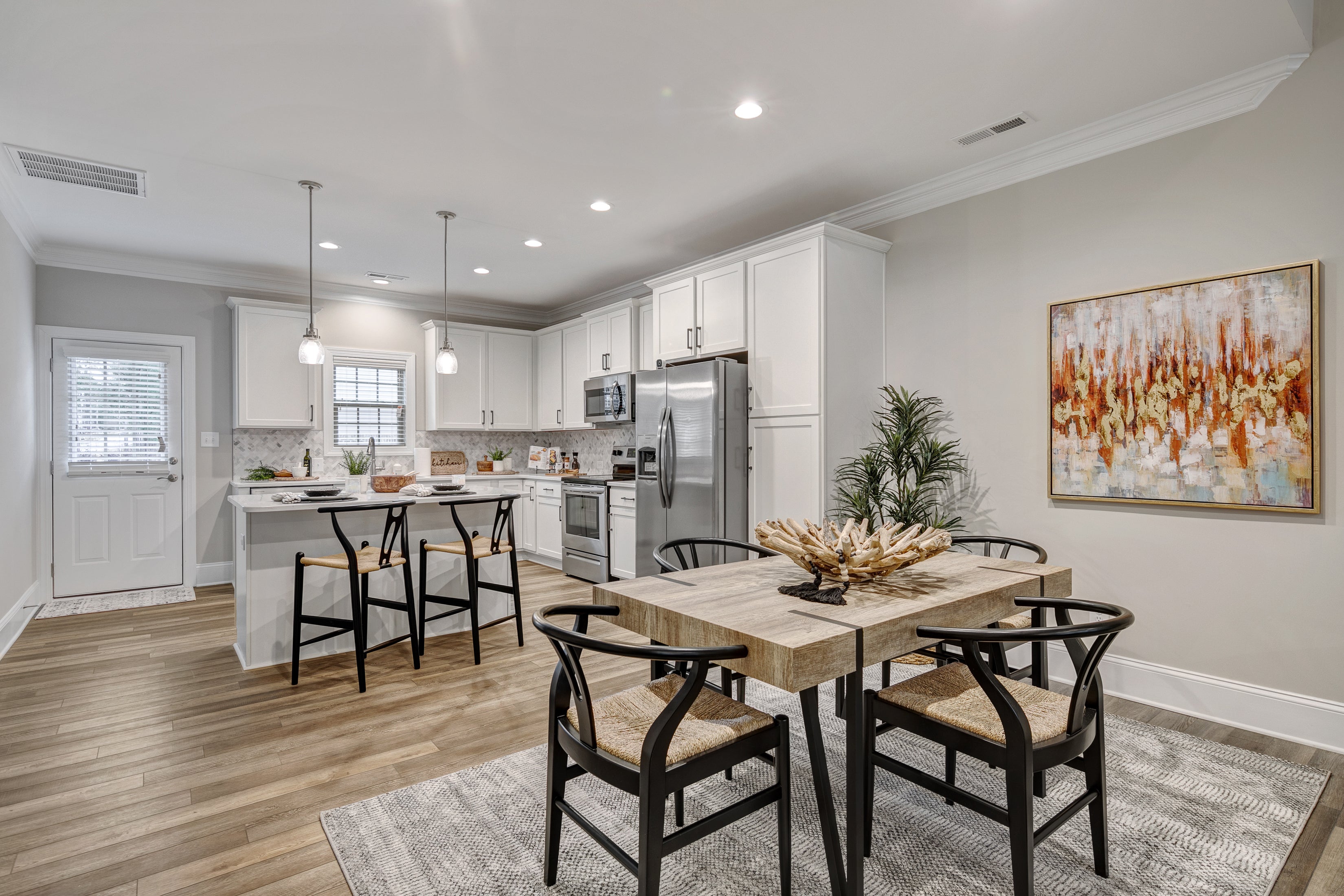 Hear From Our Customers.
We were only able to visit the home a handful of times while it was being built. It was very nice to get pictures every two weeks to see the progress and to know someone was looking in on it. We were very satisfied with the completion and only had a few minor details to work out. Overall a very good experience.
Elliot Farms is located just 24 minutes fromCentral Harnett Hospital, in Lillington, NC. This hospital now uses a convenient ER express program, where you can view the next available time to be treated!
Womack Army Medical Center is located just 20 minutes away, for our military homebuyers.
El Burrito Mexican Restaurant, traditional style Mexican cuisine, and a family atmosphere. Available for dine-in, curbside pickup, delivery, or takeout.
Gaston Brewing Company is located in Downtown Fayetteville, about 17 minutes from Elliot Farms. Now offering Taco Tuesday specials and Music Bingo! We love the friendly staff and diverse menu options!
An NC staple, offering a wide variety of locally grown and homemade options!Food Lionis located just 9 minutes from Elliot Farms and now offers curbside pickup!

Elliot Farms is located just 19 minutes from Downtown Lillington and 22 minutes from Downtown Fayetteville with plenty of local favorites to choose from!

From All American Freeway S, use the right 2 lanes to take the I-295 N/NC-24 W/NC-87 N/NC-210/Murchison Rd exit. Keep left at the fork, follow signs for I-95 N and merge onto I-295 N. Take exit 28 to merge onto US-401 N/Ramsey St toward Lillington. Continue on Elliot Bridge Rd. Drive to Elliot Farm Rd.

---