Tarin Woods
Single Family Homes in Wilmington, NC | New Hanover County
Wilmington, NC
1,715 - 3,281 Sq. Ft
3 - 5 Bed
2.0 - 4.5 Bath
1 - 2.5 Stories
2.0 - 3.0 Car Garage
Sweet Gum Drive
Wilmington, NC 28409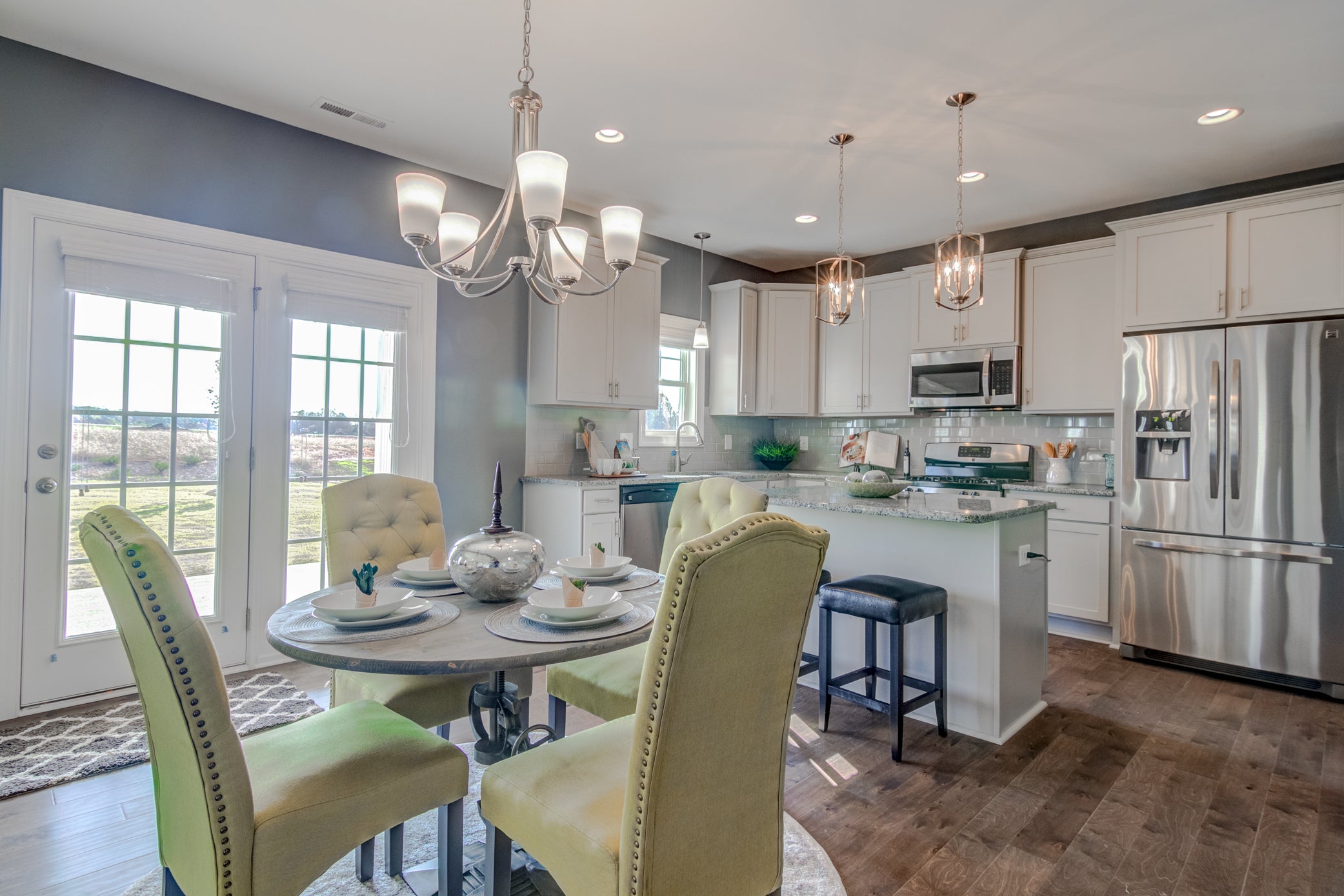 Hear From Our Customers.
This was my second home buying experience & it was definitely the best one. We indeed had the "dream team". Keep up the good work & best of luck.
Get The Latest News.
2022 Habitat for Humanity Build Day
Aug 31, 2022
Our team came together once again to volunteer at Cape Fear Habitat for Humanity on August 4th, 2022! This time around we had help from ...
| Lot # | Address | Lot Size | Status | Details |
| --- | --- | --- | --- | --- |
| 85 | 1016 Black Ash Run | 0.16 Acres | Sold | |
| 84 | 1020 Black Ash Run | 0.16 Acres | Sold | |
| 83 | 1024 Black Ash Run | 0.16 Acres | Sold | |
| 73 | 1116 Short Leaf Way | 0.18 Acres | Sold | |
| 100 | 1121 Short Leaf Way | 0.23 Acres | Sold | |
| 101 | 1125 Short Leaf Way | 0.23 Acres | Sold | |
| 191 | 5900 Appomattox Drive | 0.2 Acres | Sold | |
| 111 | 5904 Sweet Gum Drive | 0.22 Acres | Sold | |
| 110 | 5908 Sweet Gum Drive | 0.22 Acres | Sold | |
| 188 | 5912 Appomattox Drive | 0.16 Acres | Sold | |
| 108 | 5920 Sweet Gum Drive | 0.23 Acres | Sold | |
| 210 | 5921 Appomattox Drive | 0.14 Acres | Sold | |
| 116 | 5921 Sweet Gum Drive | 0.18 Acres | Sold | |
| 211 | 5925 Appomattox Drive | 0.14 Acres | Sold | |
| 117 | 5925 Sweet Gum Drive | 0.19 Acres | Sold | |
| 223 | 5928 Appomattox Drive | 0.14 Acres | Sold | |
| 212 | 5929 Appomattox Drive | 0.15 Acres | Sold | |
| 224 | 5932 Appomattox Drive | 0.14 Acres | Sold | |
| 216 | 5945 Appomattox Drive | 0.14 Acres | Sold | |
| 123 | 5949 Sweet Gum Drive | 0.29 Acres | Sold | |
| 229 | 5952 Appomattox Drive | 0.14 Acres | Sold | |
| 218 | 5953 Appomattox Drive | 0.12 Acres | Sold | |
| 124 | 5953 Sweet Gum Drive | 0.2 Acres | Sold | |
| 230 | 5956 Appomattox Drive | 0.14 Acres | Sold | |
| 219 | 5957 Appomattox Drive | 0.12 Acres | Sold | |
| 102 | 5966 Sweet Gum Drive | 0.21 Acres | Sold | |
| 128 | 6005 Sweet Gum Drive | 0.21 Acres | Sold | |
| 78 | 6017 Ironwood Drive | 0.19 Acres | Sold | |
| 134 | 6029 Sweet Gum Drive | 0.22 Acres | Sold | |
| 135 | 6033 Sweet Gum Drive | 0.22 Acres | Sold | |
| 63 | 6036 Sweet Gum Drive | 0.19 Acres | Sold | |
| 136 | 6037 Sweet Gum Drive | 0.22 Acres | Sold | |
| 171 | 6144 Sand Ridge Avenue | 0.15 Acres | Sold | |
| 164 | 6281 Sweet Gum Drive | 0.18 Acres | Sold | |
Head South on College toward Monkey Junction. Turn left on Manassas drive then Turn Right on Appomattox drive. Tarin Woods is down the hill on the left.**Do not follow directions from GPS! Enter "Manassas Drive" on GPS in order to come into the correct entrance.**

---