Gordon Park
Single Family Homes in Clayton, NC | Johnston County from $398,000
Clayton, NC
2,136 - 2,424 Sq. Ft
4 Bed
2.5 Bath
2 - 2.5 Stories
2.0 - 3.0 Car Garage
14 National Drive
Clayton, NC 27527
5 Quick Move-Ins
3 FLOORPLANS
| Lot # | Address | Lot Size | Status | Details |
| --- | --- | --- | --- | --- |
| 24 | 100 Wildlife Parkway | 0.29 Acres | Sold | |
| 7 | 103 Wildlife Parkway | 0.21 Acres | Sold | |
| 8 | 127 Wildlife Parkway | 0.21 Acres | Sold | |
| 9 | 139 Wildlife Parkway | 0.21 Acres | Sold | |
| 10 | 145 Wildlife Parkway | 0.21 Acres | Spec For Sale | View this home » |
| 11 | 157 Wildlife Parkway | 0.21 Acres | Sold | |
| 12 | 161 Wildlife Parkway | 0.21 Acres | Sold | |
| 58 | 165 Wildlife Parkway | 0.219 Acres | Sold | |
| 89 | 16 Butterfly Drive | 0.229 Acres | Sold | |
| 59 | 179 Wildlife Parkway | 0.221 Acres | Sold | |
| 17 | 20 Firefly Lane | 0.21 Acres | Sold | |
| 60 | 211 Wildlife Parkway | 0.222 Acres | Sold | |
| 1 | 21 Wildlife Parkway | 0.19 Acres | Sold | |
| 61 | 221 Wildlife Parkway | 0.224 Acres | Sold | |
| 62 | 233 Wildlife Parkway | 0.226 Acres | Sold | |
| 88 | 24 Butterfly Drive | 0.222 Acres | Sold | |
| 64 | 257 Wildlife Parkway | 0.229 Acres | Sold | |
| 66 | 275 Wildlife Parkway | 0.284 Acres | Sold | |
| 20 | 27 Firefly Lane | 0.25 Acres | Sold | |
| 127 | 295 Wildlife Parkway | 0.316 Acres | Sold | |
| 87 | 30 Butterfly Drive | 0.222 Acres | Sold | |
| 16 | 32 Firefly Lane | 0.2 Acres | Sold | |
| 15 | 38 Firefly Lane | 0.2 Acres | Sold | |
| 21 | 39 Firefly Lane | 0.21 Acres | Sold | |
| 14 | 42 Firefly Lane | 0.2 Acres | Sold | |
| 133 | 439 Wildlife Parkway | 0.22 Acres | Spec For Sale | View this home » |
| 2 | 45 Wildlife Parkway | 0.19 Acres | Sold | |
| 134 | 463 Wildlife Parkway | 0.28 Acres | Spec For Sale | View this home » |
| 76 | 469 National Drive | 0.22 Acres | Sold | |
| 25 | 46 Wildlife Parkway | 0.26 Acres | Sold | |
| 77 | 477 National Drive | 0.22 Acres | Sold | |
| 71 | 478 National Drive | 0.23 Acres | Sold | |
| 22 | 47 Firefly Lane | 0.19 Acres | Sold | |
| 78 | 493 National Drive | 0.22 Acres | Sold | |
| 70 | 502 National Drive | 0.23 Acres | Sold | |
| 79 | 509 National Drive | 0.22 Acres | Sold | |
| 13 | 50 Firefly Lane | 0.21 Acres | Sold | |
| 69 | 512 National Drive | 0.23 Acres | Sold | |
| 80 | 517 National Drive | 0.22 Acres | Sold | |
| 23 | 51 Firefly Lane | 0.19 Acres | Spec For Sale | View this home » |
| 67 | 530 National Drive | 0.226 Acres | Sold | |
| 3 | 57 Wildlife Parkway | 0.2 Acres | Sold | |
| 85 | 58 Butterfly Drive | 0.222 Acres | Sold | |
| 166 | 60 Kinglsy Drive | 0.226 Acres | Sold | |
| 167 | 61 Kingsly Drive | 0.226 Acres | Sold | |
| 4 | 61 Wildlife Parkway | 0.21 Acres | Sold | |
| 165 | 64 Kingsly Drive | 0.23 Acres | Sold | |
| 169 | 69 Kingsly Drive | 0.23 Acres | Sold | |
| 163 | 76 Kingsly Drive | 0.23 Acres | Sold | |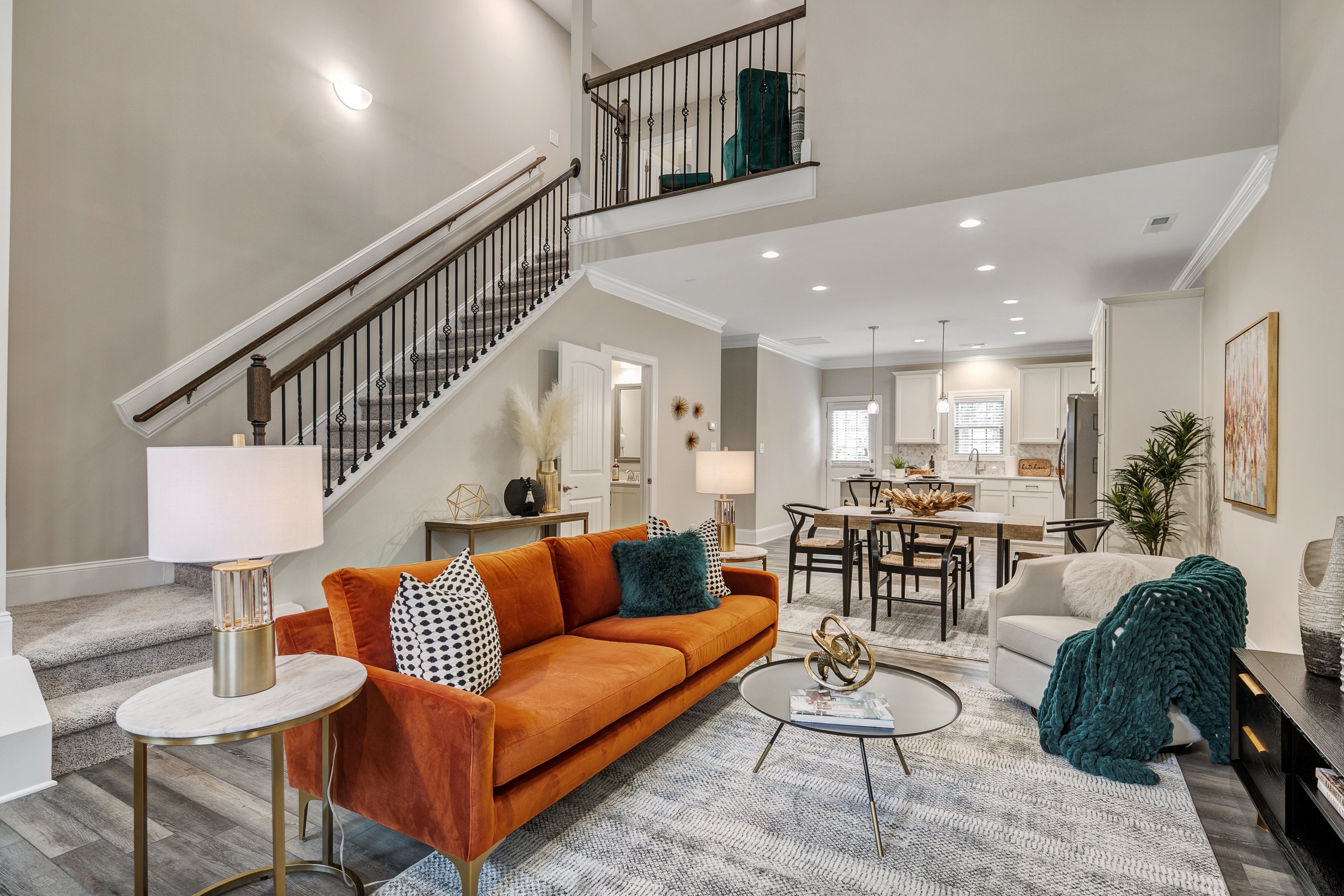 Hear From Our Customers.
Our experience was absolutely wonderful. Our project manager Richard exceeded our expectations. If there was an issue with anything (which was rare), it was immediately handled. Our buying experience was personalized. Caviness & Cates treats its customers like family. Our new neighborhood is wonderful, but the personal touch by C & C assured us that our buying decision was the right one. No regrets!
Get The Latest News.
Lock in Your Mortgage Rate While You Build!
May 10, 2022
Build your dream home with confidence and secure your mortgage rate with Cornerstone Home Lending. With an extended interest rate lock, you can save yourself ...
From Clayton:
Take US-70 BUS E
Turn left on Powhatan Road
In 1.4 miles, turn left onto Gordon Park Blvd
---