The Cottages at Wilson's Mills
Single Family Homes in Clayton, NC | Johnston County from $364,900
Clayton, NC
1,884 - 2,560 Sq. Ft
3 - 5 Bed
2.5 - 3.5 Bath
2 - 2.5 Stories
2.0 - 3.0 Car Garage
700 Southerland Rd
Clayton, NC 27527
8 Quick Move-Ins
6 FLOORPLANS
Move-In Ready
Available
Sold
| Lot # | Address | Lot Size | Status | Details |
| --- | --- | --- | --- | --- |
| 67 | 100 Wicklow Court | | Sold | |
| 41 | 101 Hanover Court | 0.18 Acres | Spec For Sale | View this home » |
| 42 | 103 Hanover Court | | Sold | |
| 2 | 104 Hanover Court | 0.2 Acres | Spec For Sale | View this home » |
| 65 | 104 Wicklow Court | | Sold | |
| 43 | 105 Hanover Court | | Sold | |
| 44 | 107 Hanover Court | | Sold | |
| 64 | 108 Wicklow Court | | Sold | |
| 56 | 111 Wicklow Court | 0.19 Acres | Sold | |
| 4 | 112 Hanover Court | 0.15 Acres | Sold | |
| 57 | 113 Wicklow Court | | Sold | |
| 5 | 114 Hanover Court | 0.15 Acres | Spec For Sale | View this home » |
| 58 | 115 Wicklow Court | | Sold | |
| 8 | 120 Hanover Court | 0.15 Acres | Spec For Sale | View this home » |
| 10 | 121 Hanover Court | 0.16 Acres | Sold | |
| 50 | 127 Hanover Court | | Sold | |
| 51 | 129 Hanover Court | | Sold | |
| 52 | 131 Hanover Court | | Sold | |
| 14 | 140 Hanover Court | 0.23 Acres | Spec For Sale | View this home » |
| 68 | 141 Hanover Court | 0.19 Acres | Sold | |
| 69 | 143 Hanover Court | 0.15 Acres | Sold | |
| 70 | 145 Hanover Court | 0.15 Acres | Sold | |
| 18 | 148 Hanover Court | 0.15 Acres | Sold | |
| 19 | 150 Hanover Court | 0.15 Acres | Sold | |
| 20 | 152 Hanover Court | 0.15 Acres | Sold | |
| 21 | 156 Hanover Court | 0.25 Acres | Sold | |
| 29 | 168 Hanover Court | | Sold | |
| 30 | 170 Hanover Court | | Sold | |
| 31 | 172 Hanover Court | | Sold | |
| 32 | 174 Hanover Court | | Sold | |
| 33 | 176 Hanover Court | 0.21 Acres | Sold | |
| 40 | 183 Hanover Court | 0.18 Acres | Spec For Sale | View this home » |
| 37 | 184 Hanover Court | 0.16 Acres | Spec For Sale | View this home » |
| 23 | 201 Imperial Drive | 0.19 Acres | Sold | |
| 22 | 203 Imperial Drive | 0.19 Acres | Spec For Sale | View this home » |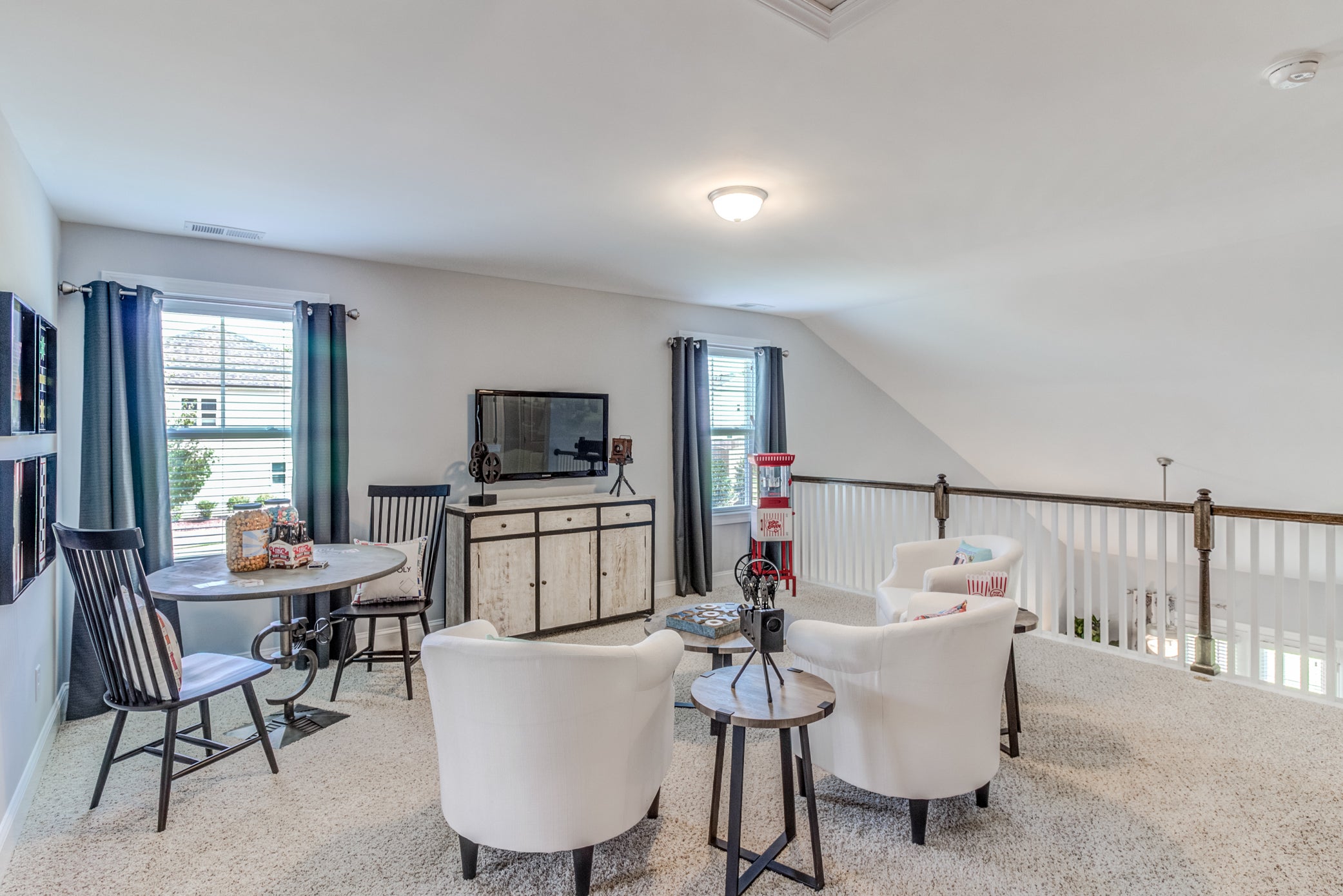 Hear From Our Customers.
The build went great and they walked us through the whole process. We love our house and they have responded fast on any "trouble" we have needed to repair since moving in. I would use them again if ever moving out of our dream home :)
Get The Latest News.
Ho! Ho! Home for the Holidays | New Home Sales Event
Oct 4, 2022
Get yourself what you really want this year.... A NEW HOME for the Holidays!We have special offerings on select inventory homes through the end of the ...
From I-40 E: Follow I-40 E. 
Take Exit 309 for US-70 toward Smithfield/Goldsboro. 
Follow US-70 for 11 miles. 
Turn left onto Strickland R. 
Turn right onto Wilsons Mills Rd. 
Turn left onto Fire Dept Rd. 
In 2.2 miles, turn left onto Southerland Rd.
In .9 miles, Cottages at Wilson's Mills will be on your left.

---