The Estates at Winston Pointe
Single Family Homes in Clayton, NC | Johnston County from $560,000
Clayton, NC
2,921 - 3,330 Sq. Ft
4 - 6 Bed
3.0 - 4.5 Bath
1.5 - 2 Stories
2.0 - 3.0 Car Garage
1400 Winston Rd
Clayton, NC 27520
4 Quick Move-Ins
7 FLOORPLANS
Move-In Ready
Available
Sold
Unavailable Lots
| Lot # | Address | Lot Size | Status | Details |
| --- | --- | --- | --- | --- |
| 5 | 120 E Houndstoothe Court | 0.71 Acres | Sold | |
| 16E | 128 W Houndstoothe Court | 0.62 Acres | Sold | |
| 21E | 137 West Houndstoothe Court | 0.62 Acres | Sold | |
| 17E | 140 W Houndstoothe Court | 0.63 Acres | Sold | |
| 6 | 144 E Houndstoothe Court | 0.82 Acres | Sold | |
| 8 | 149 East Houndstoothe Court | 0.74 Acres | Sold | |
| 18 | 152 W Houndstoothe Court | 0.71 Acres | Sold | |
| 20 | 153 West Houndstoothe Court | 0.62 Acres | Sold | |
| 7 | 156 East Houndstoothe Court | 0.83 Acres | Sold | |
| 19 | 161 W. Houndstoothe Court | 0.75 Acres | Sold | |
| 1 | 22 E. Houndstoothe Court | 1.22 Acres | Sold | |
| 36E | 25 W Cannalily Drive | 0.62 Acres | Spec For Sale | View this home » |
| 26 | 28 W. Cannalily Lane | 0.62 Acres | Sold | |
| 35E | 31 W. Cannalily Lane | 0.62 Acres | Sold | |
| 27E | 34 W Cannalily Lane | 0.62 Acres | Sold | |
| 34E | 37 W Cannalily Lane | 0.62 Acres | Spec For Sale | View this home » |
| 13E | 38 W. Houndstoothe Court | 0.62 Acres | Sold | |
| 28E | 42 W Cannalily Lane | 0.62 Acres | Sold | |
| 33E | 45 W Cannalily Lane | 0.62 Acres | Sold | |
| 2 | 48 E. Houndstoothe Court | 1.2 Acres | Sold | |
| 29E | 50 W Cannalily Lane | 0.62 Acres | Sold | |
| 32E | 53 W Cannalily Lane | 0.62 Acres | Sold | |
| 30E | 54 W. Cannalily Lane | 0.63 Acres | Sold | |
| 11 | 55 East Houndstoothe Court | 0.81 Acres | Sold | |
| 31E | 59 W Cannalily Lane | 0.62 Acres | Spec For Sale | View this home » |
| 3 | 70 E. Houndstoothe Court | 0.99 Acres | Sold | |
| 14E | 72 W. Houndstoothe Court | 0.62 Acres | Sold | |
| 10 | 93 East Houndstoothe Court | 0.76 Acres | Sold | |
| 4 | 96 E Houndstoothe Court | 0.79 Acres | Sold | |
| 15E | 98 W. Houndstoothe Court | 0.62 Acres | Sold | |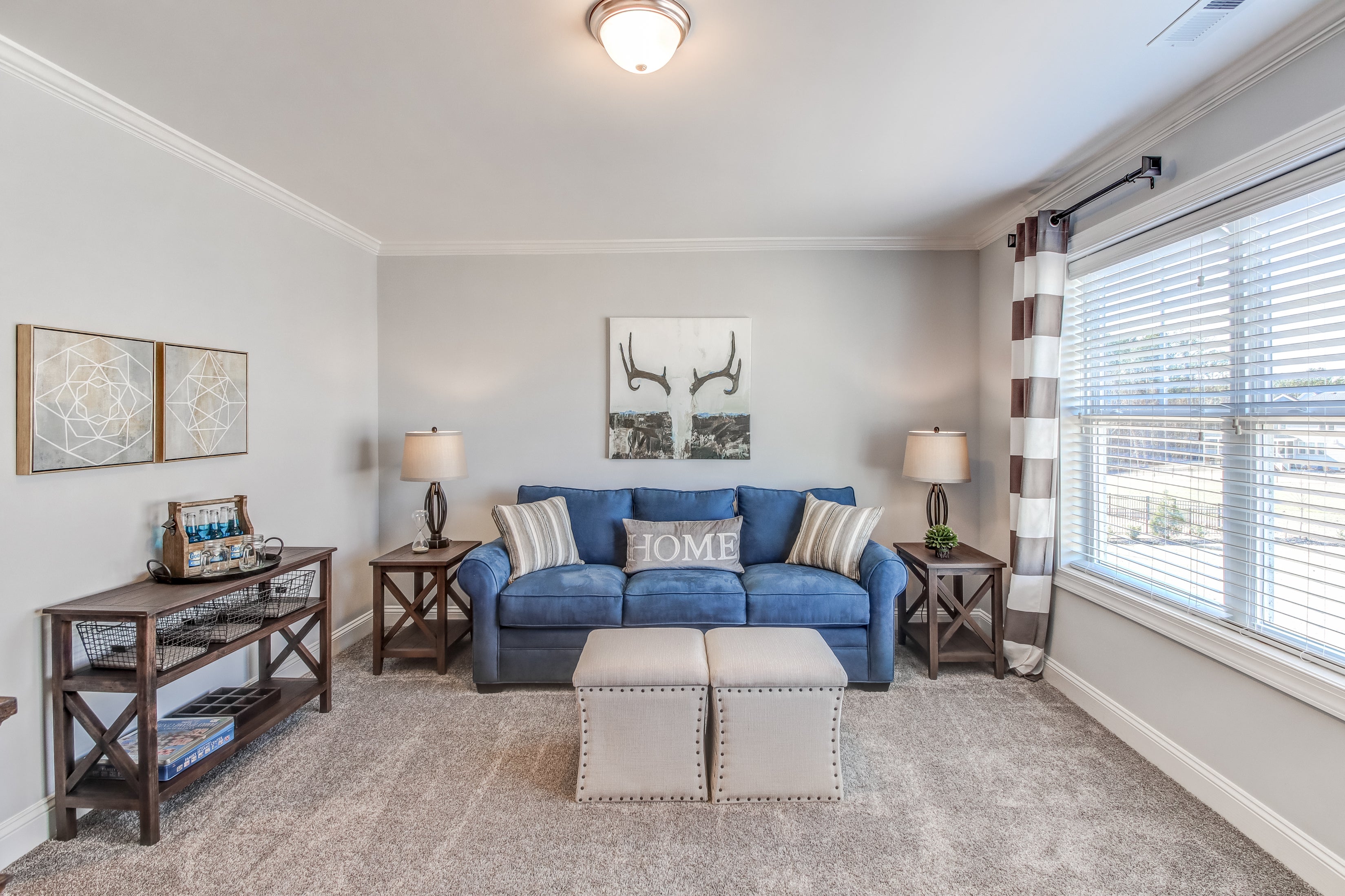 Hear From Our Customers.
Excellent from beginning to end. Everyone was so professional and the timeline given was met to the "T".
Get The Latest News.
Lower Rate and Lower Monthly Payment with Caviness & Cates!
Apr 24, 2023
We understand that every penny counts, which we why Caviness & Cates is offering builder incentives on select homes in our inventory**. For a limited ...
From Raleigh, take US-401 S / US-70 E to I-40E. Stay on I-40 E and follow signs for Benson/Wilmington. Take exit 306 to US-70 toward Garner/Smithfield/Goldsboro. Keep left and merge onto US-70 Business E towards Clayton. In 2.5 miles, turn slight right onto Guy Rd. In 2.8 miles, turn right onto Winston Rd. Community will be ahead on Winston Rd. GPS Address: 1400 Winston Rd., Clayton, NC 27520
---