Blakefield
Single Family Homes in Fayetteville, NC
Fayetteville, NC
2,695 - 3,107 Sq. Ft
4 - 5 Bed
2.5 - 3.5 Bath
1.5 - 2 Stories
2.0 - 3.0 Car Garage
Blakefield Drive
Fayetteville, NC 28312
| Lot # | Address | Lot Size | Status | Details |
| --- | --- | --- | --- | --- |
| 247 | 361 Croft Drive | 0.28 Acres | Sold | |
| 248 | 365 Croft Drive | 0.41 Acres | Sold | |
| 249 | 369 Croft Drive | 0.32 Acres | Sold | |
| 253 | 380 Croft Drive | 0.42 Acres | Sold | |
| 252 | 381 Croft Drive | 0.43 Acres | Sold | |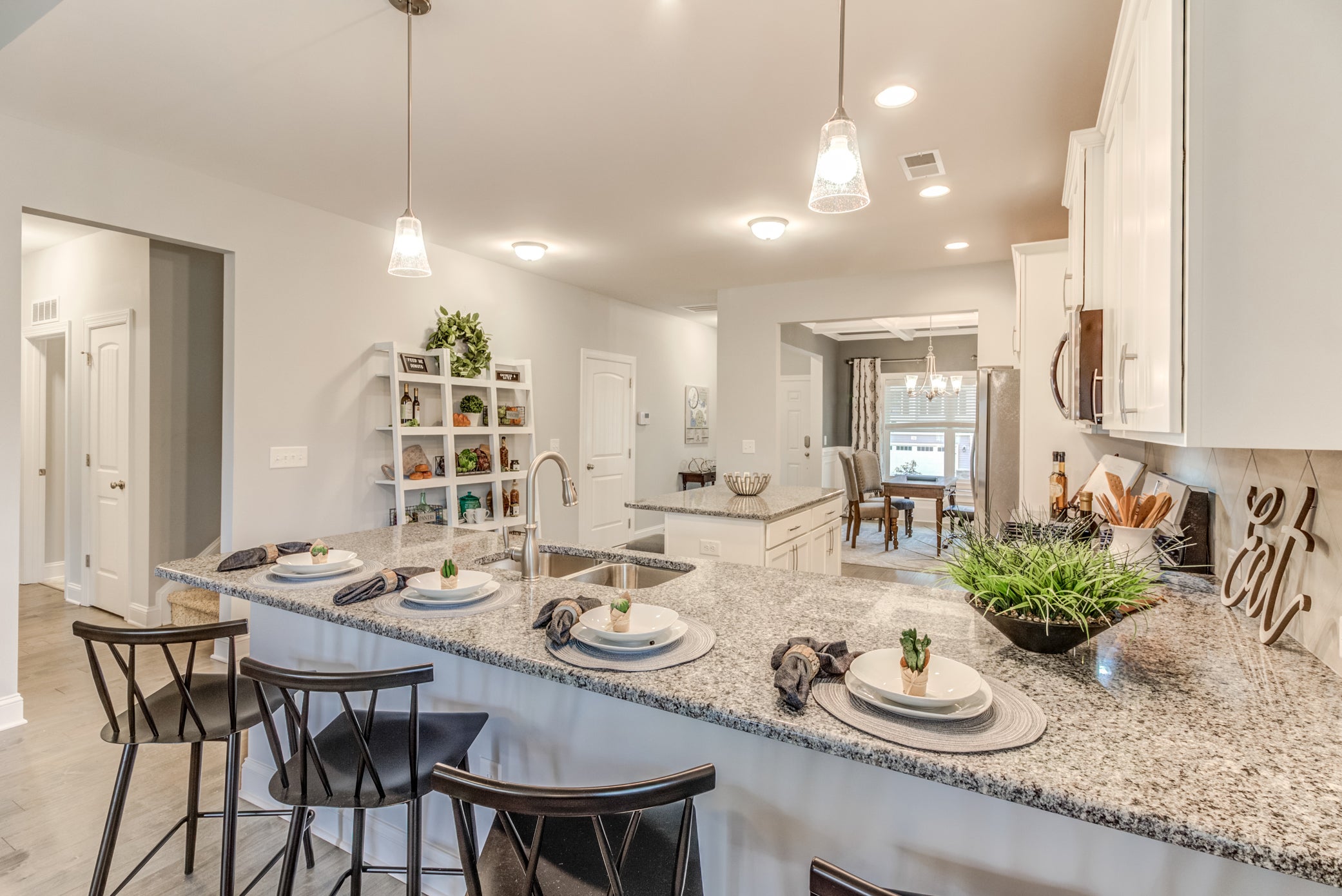 Hear From Our Customers.
Caviness and Cates was very accommodating to our needs. Thank you for making this a great experience. Our new home is absolutely awesome! We are blessed to have such a well-built home. The entire crew at Caviness and Cates, especially the listing agent and the project manager, have helped to make our dreams come true. Thank you for making such a beautiful, spacious and affordable home."
Get The Latest News.
Lock in Your Mortgage Rate While You Build!
May 10, 2022
Build your dream home with confidence and secure your mortgage rate with Cornerstone Home Lending. With an extended interest rate lock, you can save yourself ...
Cape Fear Valley Medical Center is located just 19 minutes from Blakefield.
Womack Army Medical Center is located just 28 minutes away, for our military homebuyers.

In business since 1971, Fox's Pizza Den focuses on fresh ingredients and treating customers like family; and currently ranking 12 out of the Top 25 Pizza Chains in the world! Offering, of course, hand-tossed and gourmet pizzas, as well as strombolis, hoagies, salads, wings, and other appetizers. Fox's Pizza Den is located just 8 minutes from Blakefield.
An NC staple, offering a wide variety of locally grown and homemade options! Food Lion islocated just 4 minutes from Blakefield and now offers curbside pickup!

Cape Fear High School prides itself in its academic scholarship, and family environment; offering various clubs, organizations, and athletic teams.
Blakefield is located just 11 minutes from Downtown Fayetteville with plenty of local favorites to choose from!

From Fayetteville:
Take Highway 24 to Maxwell Rd.
Turn right onto Maxwell Rd. (Maxwell Rd will turn into Clinton Rd.)
In 1.8 miles turn left onto Old Vander Rd from Clinton Rd.
Turn left into the Blakefield community on Blakefield Dr.
Turn right onto Pleasantburg Dr. 
---