Glenmere Gardens
Single Family Homes in Knightdale, NC | Wake County from $499,900
Knightdale, NC
2,355 - 3,156 Sq. Ft
3 - 5 Bed
2.5 - 4.5 Bath
1.5 - 2.5 Stories
2.0 - 3.0 Car Garage
424 Ingram Ridge Court
Knightdale, NC 27545
4 Quick Move-Ins
8 FLOORPLANS
| Lot # | Address | Lot Size | Status | Details |
| --- | --- | --- | --- | --- |
| 169 | 208 Poplar Summit Lane | 0.19 Acres | Sold | |
| 170 | 212 Poplar Summit Lane | 0.25 Acres | Sold | |
| 107 | 305 Spruce Pine Trail | 0.19 Acres | Sold | |
| 179 | 306 Poplar Summit Lane | 0.17 Acres | Spec For Sale | View this home » |
| 162 | 308 Spruce Pine Trail | 0.18 Acres | Sold | |
| 108 | 309 Spruce Pine Trail | 0.17 Acres | Sold | |
| 180 | 310 Poplar Summit Lane | 0.17 Acres | Spec For Sale | View this home » |
| 181 | 314 Poplar Summit Lane | 0.19 Acres | Sold | |
| 112 | 325 Spruce Pine Trail | 0.17 Acres | Sold | |
| 167 | 328 Spruce Pine Trail | 0.17 Acres | Sold | |
| 51 | 404 Ingram Ridge Court | 0.18 Acres | Sold | |
| 175 | 407 Greenbrier Acre Lane | 0.24 Acres | Sold | |
| 176 | 408 Greenbrier Acre Lane | 0.25 Acres | Sold | |
| 50 | 408 Ingram Ridge Court | 0.18 Sqft | Sold | |
| 174 | 411 Greenbrier Acre Lane | 0.2 Acres | Spec For Sale | View this home » |
| 52 | 411 Ingram Ridge Court | 0.2 Acres | Sold | |
| 177 | 412 Greenbrier Acre Lane | 0.2 Acres | Sold | |
| 49 | 412 Ingram Ridge Court | 0.18 Acres | Sold | |
| 173 | 415 Greenbrier Acre Lane | 0.18 Acres | Sold | |
| 53 | 415 Ingram Ridge Court | 0.18 Acres | Sold | |
| 178 | 416 Greenbrier Acre Lane | 0.2 Acres | Sold | |
| 48 | 416 Ingram Ridge Court | 0.18 Acres | Sold | |
| 172 | 419 Greenbrier Acre Lane | 0.19 Acres | Sold | |
| 54 | 419 Ingram Ridge Court | 0.2 Acres | Sold | |
| 47 | 420 Ingram Ridge Court | 0.18 Acres | Sold | |
| 171 | 423 Greenbrier Acre Lane | 0.2 Acres | Sold | |
| 55 | 423 Ingram Ridge Court | 0.24 Acres | Sold | |
| 46 | 424 Ingram Ridge Court | 0.25 Acres | Sold | |
| 76 | 504 Ingram Ridge Court | 0.21 Acres | Sold | |
| 77 | 505 Glenmere Drive | 0.2 Acres | Sold | |
| 56 | 505 Ingram Ridge Drive | 0.23 Acres | Sold | |
| 106 | 506 Glenmere Drive | 0.21 Acres | Sold | |
| 75 | 508 Ingram Ridge Court | 0.18 Acres | Sold | |
| 78 | 509 Glenmere Drive | 0.19 Acres | Sold | |
| 57 | 509 Ingram Ridge Court | 0.19 Acres | Sold | |
| 105 | 510 Glenmere Drive | 0.17 Acres | Sold | |
| 74 | 512 Ingram Ridge Court | 0.19 Acres | Sold | |
| 79 | 513 Glenmere Drive | 0.19 Acres | Sold | |
| 104 | 514 Glenmere Drive | 0.17 Acres | Sold | |
| 80 | 517 Glenmere Drive | 0.18 Acres | Sold | |
| 59 | 517 Ingram Ridge Court | 0.22 Acres | Sold | |
| 103 | 518 Glenmere Drive | 0.17 Acres | Sold | |
| 73 | 518 Ingram Ridge Drive | 0.21 Acres | Sold | |
| 81 | 521 Glenmere Drive | 0.17 Acres | Sold | |
| 60 | 521 Ingram Ridge Court | 0.2 Acres | Spec For Sale | View this home » |
| 102 | 522 Glenmere Drive | 0.17 Acres | Sold | |
| 72 | 524 Ingram Ridge Court | 0.19 Acres | Sold | |
| 61 | 525 Ingram Ridge Court | 0.19 Acres | Sold | |
| 71 | 528 Ingram Ridge Court | 0.19 Acres | Sold | |
| 62 | 529 Ingram Ridge Court | 0.21 Acres | Sold | |
| 70 | 532 Ingram Ridge Court | 0.21 Acres | Sold | |
| 63 | 533 Ingram Ridge Court | 0.19 Acres | Sold | |
| 69 | 536 Ingram Ridge Court | 0.19 Acres | Sold | |
| 64 | 537 Ingram Ridge Court | 0.19 Acres | Sold | |
| 68 | 540 Ingram Ridge Court | | Sold | |
| 65 | 541 Ingram Ridge Court | 0.22 Acres | Sold | |
| 66 | 543 Ingram Ridge Court | 0.24 Acres | Sold | |
| 67 | 544 Ingram Ridge Court | 0.3 Acres | Sold | |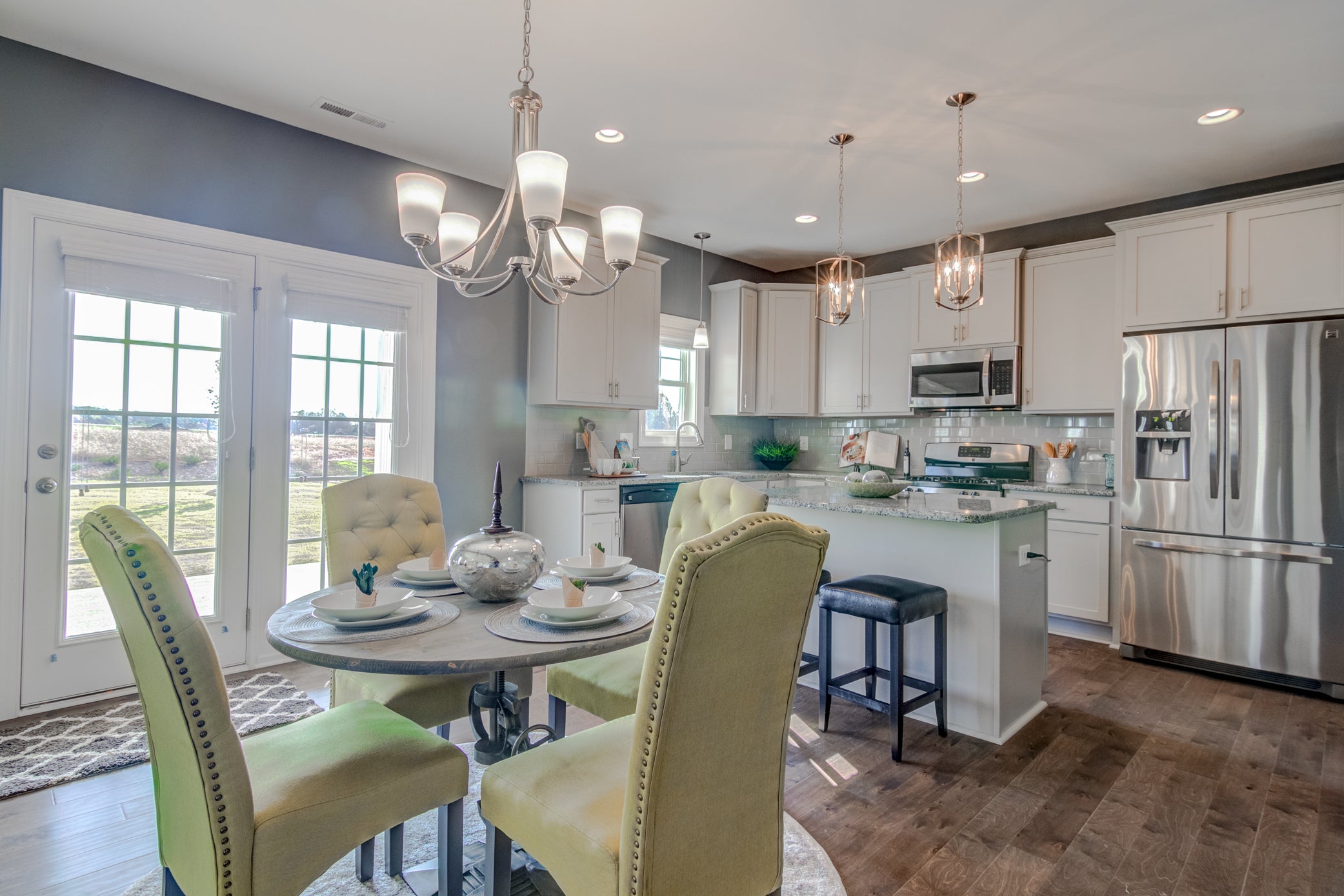 Hear From Our Customers.
Amazing! I can't say enough good things about Amber and Alex. They were great and the house looks awesome!
"Prime Barbecue brings together the best of all great BBQ techniques to create something uniquely its own. The process begins with the best meats, seasoned with perfect spice blends and then smoked with 100% hardwood for many, many hours until the perfect harmony of smoke, flavor and tenderness emerges. Our food is steeped in tradition, but given new life. No matter what you grew up with good barbecue speaks for itself." 
The Knightdale Farmers Market is open every Saturday at Knightdale Station from 8am-noon. A variety of vendors will be available with local produce, artwork, clothing, jewelry and much more! Expect live entertainment, food truck rodeos, and other fun each week.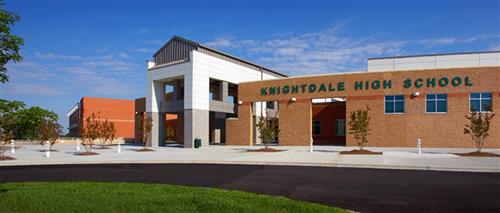 The Raleigh area is known for its top-notch schools, which includes Wake County Public School System, the largest district in North Carolina.
Downtown Knightdale hosts a variety of small businesses, artist galleries, and art center. Relax, shop, and connect with your local business owners in Downtown Knightdale while also enjoying the work of local artists!
Sheetz
GPS Coordinates: 35.776341, -78.476001
GPS Address: Rainier Lake Drive, Knightdale, NC, 27545
From I540/I440 to 264E:
Take Smithfield Road Exit # 425
Take left and travel for 1.5 miles
The subdivision is located on the right
Cross streets S. Smithfield Road and Broadway Street.

---