The Preserve at Tidewater
Single Family Homes in Sneads Ferry, NC | Onslow County from $397,900
Sneads Ferry, NC
1,884 - 3,107 Sq. Ft
3 - 5 Bed
2.5 - 3.5 Bath
1.5 - 2 Stories
2.0 - 3.0 Car Garage
101 Wax Myrtle Way
Sneads Ferry, NC 28460
7 Quick Move-Ins
11 FLOORPLANS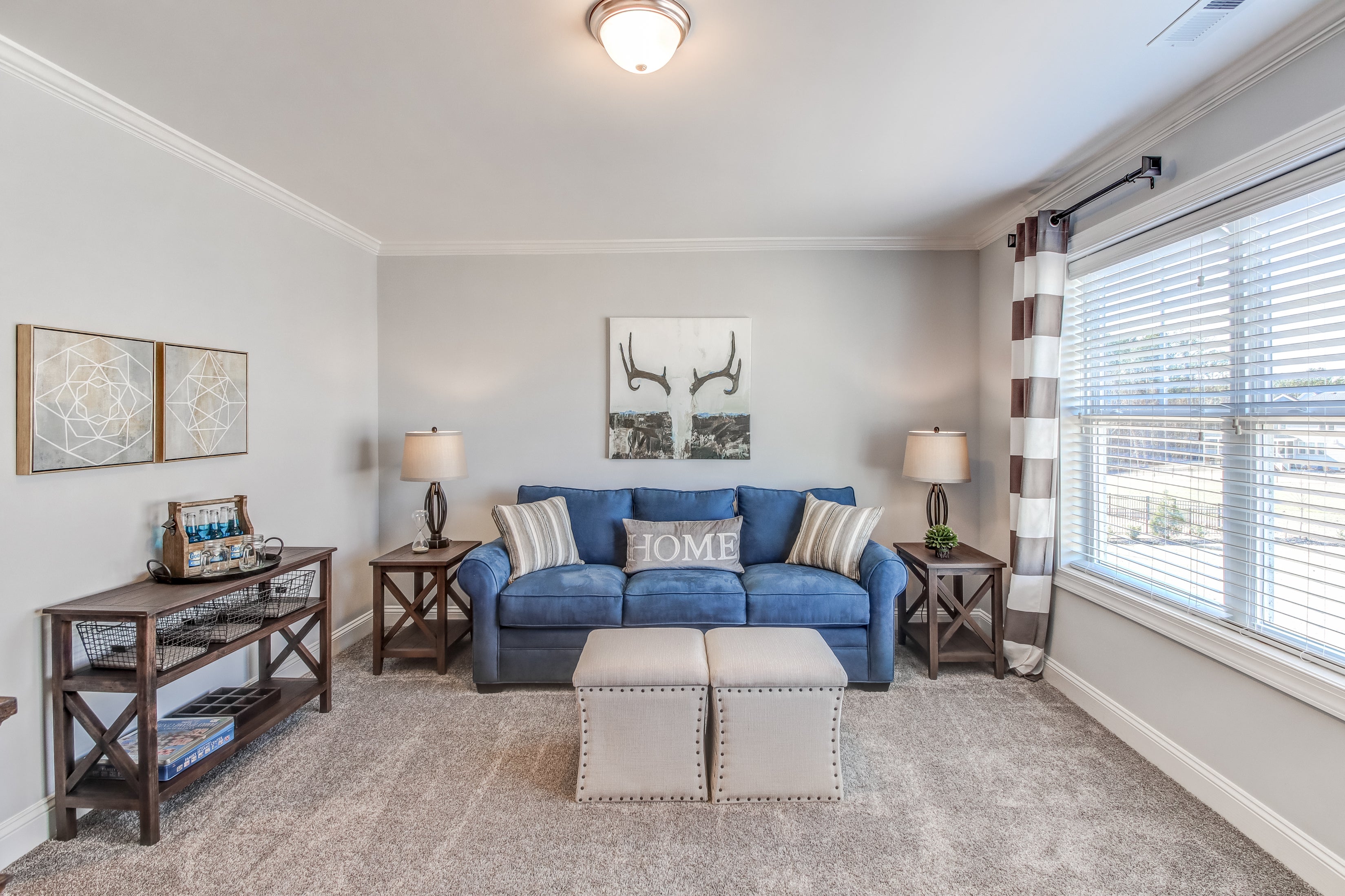 Hear From Our Customers.
Absolutely one of the best constructed and designed homes I have owned.
Get The Latest News.
Lock in Your Mortgage Rate While You Build!
May 10, 2022
Build your dream home with confidence and secure your mortgage rate with Cornerstone Home Lending. With an extended interest rate lock, you can save yourself ...
Move-In Ready
Available
Sold
| Lot # | Address | Lot Size | Status | Details |
| --- | --- | --- | --- | --- |
| 8 | 101 Wax Myrtle Way | 0.52 Acres | Spec For Sale | View this home » |
| 36R | 103 Wax Myrtle Way | 0.59 Acres | Sold | |
| 273 | 105 Evergreen Forest Drive | 0.5 Acres | Sold | |
| 35R | 105 Wax Myrtle Way | 0.52 Acres | Sold | |
| 272 | 107 Evergreen Forest Drive | 0.46 Acres | Sold | |
| 34R | 107 Wax Myrtle Way | 0.54 Acres | Sold | |
| 271 | 109 Evergreen Forest Drive | 0.46 Acres | Sold | |
| 270 | 111 Evergreen Forest Drive | 0.46 Acres | Sold | |
| 32R | 111 Wax Myrtle Way | 0.46 Acres | Sold | |
| 269 | 113 Evergreen Forest Drive | 0.47 Acres | Sold | |
| 31 | 113 Wax Myrtle Way | 0.82 Acres | Sold | |
| 268 | 115 Evergreen Forest Drive | 0.48 Acres | Sold | |
| 267 | 117 Evergreen Forest Drive | 0.46 Acres | Sold | |
| 29R | 117 Wax Myrtle Way | 1.24 Acres | Sold | |
| 266 | 119 Evergreen Forest Drive | 0.48 Acres | Sold | |
| 265 | 121 Evergreen Forest Drive | 0.46 Acres | Sold | |
| 27 | 121 Wax Myrtle Way | 1.01 Acres | Sold | |
| 264 | 123 Evergreen Forest Drive | 0.48 Acres | Sold | |
| 263 | 125 Evergreen Forest Drive | 0.46 Acres | Sold | |
| 230 | 127 Evergreen Forest Drive | 0.5 Acres | Sold | |
| 230 | 129 Evergreen Forest Drive | 0.59 Acres | Sold | |
| 229 | 131 Evergreen Forest Drive | 0.55 Acres | Sold | |
| 222 | 137 Evergreen Forest Drive | 0.62 Acres | Sold | |
| 219 | 149 Evergreen Forest Court | 0.46 Acres | Sold | |
| 218 | 151 Evergreen Forest Court | 0.46 Acres | Sold | |
| 155 | 204 Cordgrass Court | 0.51 Acres | Sold | |
| 156 | 206 Cordgrass Court | 0.46 Acres | Sold | |
| 157 | 208 Cordgrass Court | 0.56 Acres | Sold | |
| 158 | 210 Cordgrass Court | 0.66 Acres | Spec For Sale | View this home » |
| 37R | 300 Red Cedar Drive | 0.49 Acres | Sold | |
| 223 | 300 Sumac Court | 0.54 Acres | Sold | |
| 228 | 301 Sumac Court | 0.47 Acres | Sold | |
| 9 | 303 Red Cedar Drive | 0.51 Acres | Sold | |
| 225 | 304 Sumac Court | 1.59 Acres | Sold | |
| 226 | 306 Sumac Court | 0.59 Acres | Sold | |
| 42 | 316 Red Cedar Drive | 0.75 Acres | Sold | |
| 82 | 403 Ibis Court | 0.46 Acres | Sold | |
| 106 | 403 Willet Court | 0.65 Acres | Spec For Sale | View this home » |
| 15 | 404 Scrubjay Court | 0.78 Acres | Sold | |
| 98 | 502 Saratoga Road | 0.59 Acres | Spec For Sale | View this home » |
| 95R | 503 Saratoga Road | 0.99 Acres | Spec For Sale | View this home » |
| 94R | 505 Saratoga Road | 1.09 Acres | Sold | |
| 93 | 507 Saratoga Road | 1.14 Acres | Spec For Sale | View this home » |
| 92 | 509 Saratoga Road | 1.12 Acres | Sold | |
| 91 | 511 Saratoga Road | 1.06 Acres | Sold | |
| 207 | 700 Serenity Way | 0.68 Acres | Sold | |
| 208 | 702 Serenity Way | 0.77 Acres | Spec For Sale | View this home » |
| 216R | 705 Serenity Way | 1.06 Acres | Sold | |
| 141 | 910 Needlerush Road | 0.51 Acres | Sold | |
| 140 | 911 Needlerush Road | 0.84 Acres | Sold | |
| 142 | 912 Needlerush Road | 0.47 Acres | Sold | |
| 146 | 920 Needlerush Road | 0.83 Acres | Sold | |
| 108 | 921-1 Needlerush Road | 0.77 Acres | Sold | |
| 135R | 921-2 Needlerush Road | 0.79 Acres | Sold | |
| 313 | 146 Evergreen Forest Drive | 0.46 Acres | Lot Available | |
From Jacksonville:
Hwy 17S from Jacksonville, L on 210, L on Old Folkstone, R on Chadwick Acres, R on Wax Myrtle
From Wilmington: 
Hwy 17N from Wilmington, R on Old Folkstone, R on Chadwick Acres, R on Wax Myrtle
---