The Preserve at Tidewater
Single Family Homes in Sneads Ferry, NC | Onslow County from $397,900
Sneads Ferry, NC
1,884 - 3,224 Sq. Ft
3 - 5 Bed
2.0 - 4.5 Bath
1.5 - 2 Stories
2.0 - 3.0 Car Garage
101 Wax Myrtle Way
Sneads Ferry, NC 28460
6 Quick Move-Ins
18 FLOORPLANS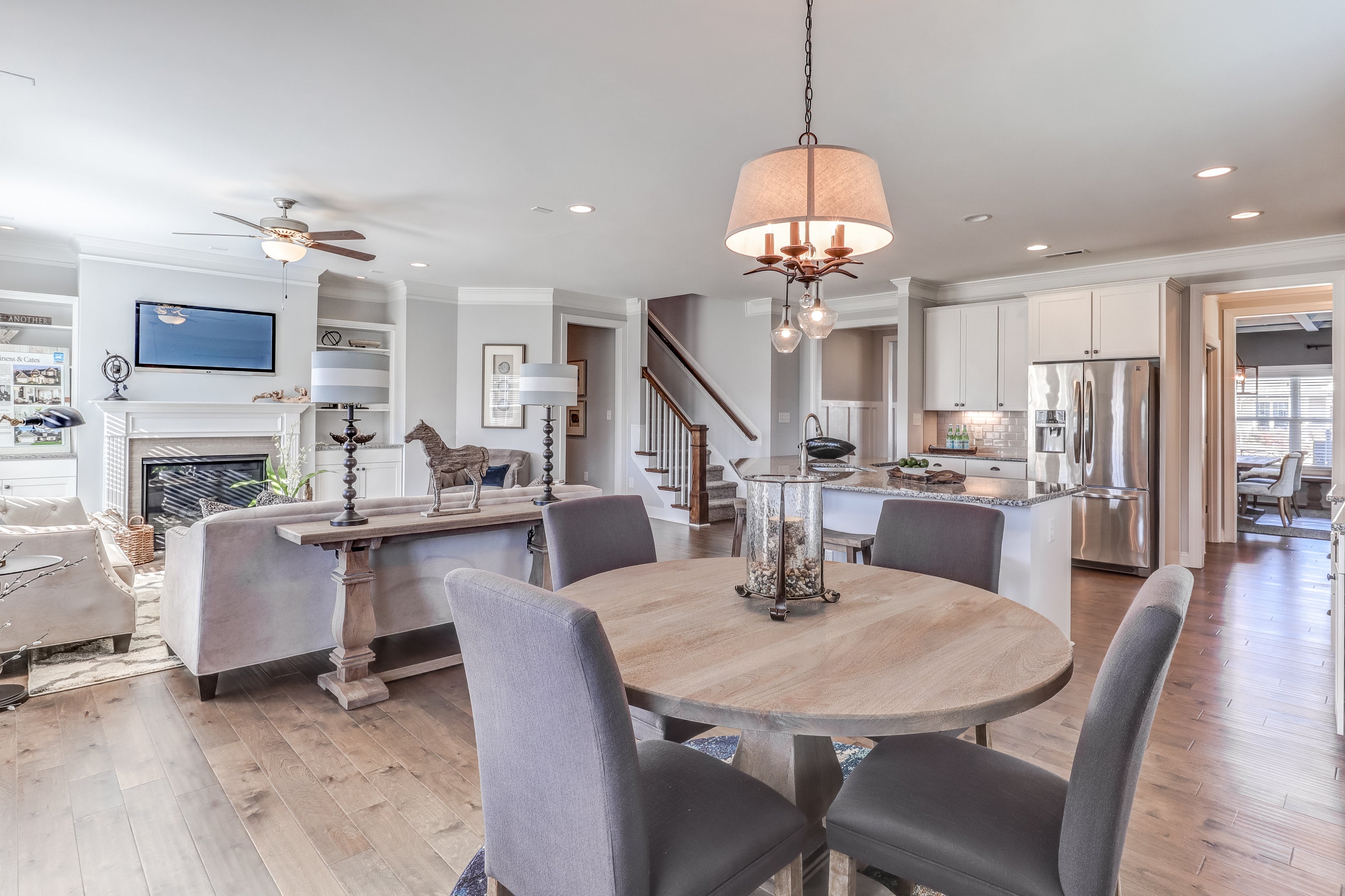 Hear From Our Customers.
This was our first house and the whole experience was great! Everyone was very friendly and professional. Thank you!
Get The Latest News.
Builder of the Month at NoviHome
Oct 8, 2021
We are excited to announce that we were recognized as the first-ever Builder of the Month by NoviHome! We were recognized for our use of ...
Under Construction
Available Lots
Sold
Model homes
Coming Soon
| Lot # | Address | Lot Size | Status | Details |
| --- | --- | --- | --- | --- |
| 8 | 101 Wax Myrtle Way | 0.52 Acres | Coming Soon | |
| 36R | 103 Wax Myrtle Way | 0.59 Acres | Sold | |
| 273 | 105 Evergreen Forest Drive | 0.5 Acres | Sold | |
| 35R | 105 Wax Myrtle Way | 0.52 Acres | Sold | |
| 272 | 107 Evergreen Forest Drive | 0.46 Acres | Sold | |
| 34R | 107 Wax Myrtle Way | 0.54 Acres | Sold | |
| 271 | 109 Evergreen Forest Drive | 0.46 Acres | Sold | |
| 270 | 111 Evergreen Forest Drive | 0.46 Acres | Sold | |
| 32R | 111 Wax Myrtle Way | 0.46 Acres | Sold | |
| 269 | 113 Evergreen Forest Drive | 0.47 Acres | Sold | |
| 31 | 113 Wax Myrtle Way | 0.82 Acres | Sold | |
| 268 | 115 Evergreen Forest Drive | 0.48 Acres | Sold | |
| 267 | 117 Evergreen Forest Drive | 0.46 Acres | Sold | |
| 29R | 117 Wax Myrtle Way | 1.24 Acres | Sold | |
| 266 | 119 Evergreen Forest Drive | 0.48 Acres | Sold | |
| 265 | 121 Evergreen Forest Drive | 0.46 Acres | Sold | |
| 27 | 121 Wax Myrtle Way | 1.01 Acres | Sold | |
| 264 | 123 Evergreen Forest Drive | 0.48 Acres | Sold | |
| 263 | 125 Evergreen Forest Drive | 0.46 Acres | Sold | |
| 230 | 127 Evergreen Forest Drive | 0.5 Acres | Sold | |
| 230 | 129 Evergreen Forest Drive | 0.59 Acres | Sold | |
| 229 | 131 Evergreen Forest Drive | 0.55 Acres | Sold | |
| 222 | 137 Evergreen Forest Drive | 0.62 Acres | Sold | |
| 219 | 149 Evergreen Forest Court | 0.46 Acres | Sold | |
| 218 | 151 Evergreen Forest Court | 0.46 Acres | Sold | |
| 155 | 204 Cordgrass Court | 0.51 Acres | Sold | |
| 156 | 206 Cordgrass Court | 0.46 Acres | Sold | |
| 157 | 208 Cordgrass Court | 0.56 Acres | Sold | |
| 158 | 210 Cordgrass Court | 0.66 Acres | Sold | |
| 37R | 300 Red Cedar Drive | 0.49 Acres | Sold | |
| 223 | 300 Sumac Court | 0.54 Acres | Sold | |
| 228 | 301 Sumac Court | 0.47 Acres | Sold | |
| 9 | 303 Red Cedar Drive | 0.51 Acres | Sold | |
| 225 | 304 Sumac Court | 1.59 Acres | Sold | |
| 226 | 306 Sumac Court | 0.59 Acres | Sold | |
| 42 | 316 Red Cedar Drive | 0.75 Acres | Sold | |
| 82 | 403 Ibis Court | 0.46 Acres | Sold | |
| 106 | 403 Willet Court | 0.65 Acres | Sold | |
| 15 | 404 Scrubjay Court | 0.78 Acres | Sold | |
| 98 | 502 Saratoga Road | 0.59 Acres | Spec For Sale | View this home » |
| 95 | 503 Saratoga Road | 0.99 Acres | Spec For Sale | View this home » |
| 94R | 505 Saratoga Road | 1.09 Acres | Sold | |
| 93 | 507 Saratoga Road | 1.14 Acres | Spec For Sale | View this home » |
| 92 | 509 Saratoga Road | 1.12 Acres | Sold | |
| 91 | 511 Saratoga Road | 1.06 Acres | Sold | |
| 207 | 700 Serenity Way | 0.68 Acres | Spec For Sale | View this home » |
| 208 | 702 Serenity Way | 0.77 Acres | Spec For Sale | View this home » |
| 216 | 705 Serenity Way | 1.06 Acres | Spec For Sale | View this home » |
| 141 | 910 Needlerush Road | 0.51 Acres | Sold | |
| 140 | 911 Needlerush Road | 0.84 Acres | Sold | |
| 142 | 912 Needlerush Road | 0.47 Acres | Sold | |
| 146 | 920 Needlerush Road | 0.83 Acres | Sold | |
| 108 | 921-1 Needlerush Road | 0.77 Acres | Sold | |
| 135R | 921-2 Needlerush Road | 0.79 Acres | Sold | |
| 313 | 146 Evergreen Forest Drive | 0.46 Acres | Lot Available | |
From Jacksonville:
Hwy 17S from Jacksonville, L on 210, L on Old Folkstone, R on Chadwick Acres, R on Wax Myrtle
From Wilmington: 
Hwy 17N from Wilmington, R on Old Folkstone, R on Chadwick Acres, R on Wax Myrtle
---