The Preserve at Tidewater
Single Family Homes in Sneads Ferry, NC | Onslow County from $463,000
Sneads Ferry, NC
1,884 - 3,107 Sq. Ft
3 - 5 Bed
2.5 - 3.5 Bath
1.5 - 2 Stories
2.0 - 3.0 Car Garage
101 Wax Myrtle Way
Sneads Ferry, NC 28460
1 Quick Move-In
11 FLOORPLANS
| Lot # | Address | Lot Size | Status | Details |
| --- | --- | --- | --- | --- |
| 8 | 101 Wax Myrtle Way | 0.52 Acres | Sold | |
| 36R | 103 Wax Myrtle Way | 0.59 Acres | Sold | |
| 273 | 105 Evergreen Forest Drive | 0.5 Acres | Sold | |
| 35R | 105 Wax Myrtle Way | 0.52 Acres | Sold | |
| 272 | 107 Evergreen Forest Drive | 0.46 Acres | Sold | |
| 34R | 107 Wax Myrtle Way | 0.54 Acres | Sold | |
| 271 | 109 Evergreen Forest Drive | 0.46 Acres | Sold | |
| 270 | 111 Evergreen Forest Drive | 0.46 Acres | Sold | |
| 32R | 111 Wax Myrtle Way | 0.46 Acres | Sold | |
| 269 | 113 Evergreen Forest Drive | 0.47 Acres | Sold | |
| 31 | 113 Wax Myrtle Way | 0.82 Acres | Sold | |
| 268 | 115 Evergreen Forest Drive | 0.48 Acres | Sold | |
| 267 | 117 Evergreen Forest Drive | 0.46 Acres | Sold | |
| 29R | 117 Wax Myrtle Way | 1.24 Acres | Sold | |
| 266 | 119 Evergreen Forest Drive | 0.48 Acres | Sold | |
| 265 | 121 Evergreen Forest Drive | 0.46 Acres | Sold | |
| 27 | 121 Wax Myrtle Way | 1.01 Acres | Sold | |
| 264 | 123 Evergreen Forest Drive | 0.48 Acres | Sold | |
| 263 | 125 Evergreen Forest Drive | 0.46 Acres | Sold | |
| 230 | 127 Evergreen Forest Drive | 0.5 Acres | Sold | |
| 230 | 129 Evergreen Forest Drive | 0.59 Acres | Sold | |
| 229 | 131 Evergreen Forest Drive | 0.55 Acres | Sold | |
| 222 | 137 Evergreen Forest Drive | 0.62 Acres | Sold | |
| 219 | 149 Evergreen Forest Court | 0.46 Acres | Sold | |
| 218 | 151 Evergreen Forest Court | 0.46 Acres | Sold | |
| 155 | 204 Cordgrass Court | 0.51 Acres | Sold | |
| 156 | 206 Cordgrass Court | 0.46 Acres | Sold | |
| 157 | 208 Cordgrass Court | 0.56 Acres | Sold | |
| 158 | 210 Cordgrass Court | 0.66 Acres | Sold | |
| 37R | 300 Red Cedar Drive | 0.49 Acres | Sold | |
| 223 | 300 Sumac Court | 0.54 Acres | Sold | |
| 228 | 301 Sumac Court | 0.47 Acres | Sold | |
| 9 | 303 Red Cedar Drive | 0.51 Acres | Sold | |
| 225 | 304 Sumac Court | 1.59 Acres | Sold | |
| 226 | 306 Sumac Court | 0.59 Acres | Sold | |
| 42 | 316 Red Cedar Drive | 0.75 Acres | Sold | |
| 82 | 403 Ibis Court | 0.46 Acres | Sold | |
| 106 | 403 Willet Court | 0.65 Acres | Sold | |
| 15 | 404 Scrubjay Court | 0.78 Acres | Sold | |
| 98 | 502 Saratoga Road | 0.59 Acres | Sold | |
| 95R | 503 Saratoga Road | 0.99 Acres | Sold | |
| 94R | 505 Saratoga Road | 1.09 Acres | Sold | |
| 93R | 507 Saratoga Road | 1.14 Acres | Spec For Sale | View this home » |
| 92 | 509 Saratoga Road | 1.12 Acres | Sold | |
| 91 | 511 Saratoga Road | 1.06 Acres | Sold | |
| 207 | 700 Serenity Way | 0.68 Acres | Sold | |
| 208 | 702 Serenity Way | 0.77 Acres | Sold | |
| 216R | 705 Serenity Way | 1.06 Acres | Sold | |
| 141 | 910 Needlerush Road | 0.51 Acres | Sold | |
| 140 | 911 Needlerush Road | 0.84 Acres | Sold | |
| 142 | 912 Needlerush Road | 0.47 Acres | Sold | |
| 146 | 920 Needlerush Road | 0.83 Acres | Sold | |
| 108 | 921-1 Needlerush Road | 0.77 Acres | Sold | |
| 135R | 921-2 Needlerush Road | 0.79 Acres | Sold | |
| 313 | 146 Evergreen Forest Drive | 0.46 Acres | Lot Available | |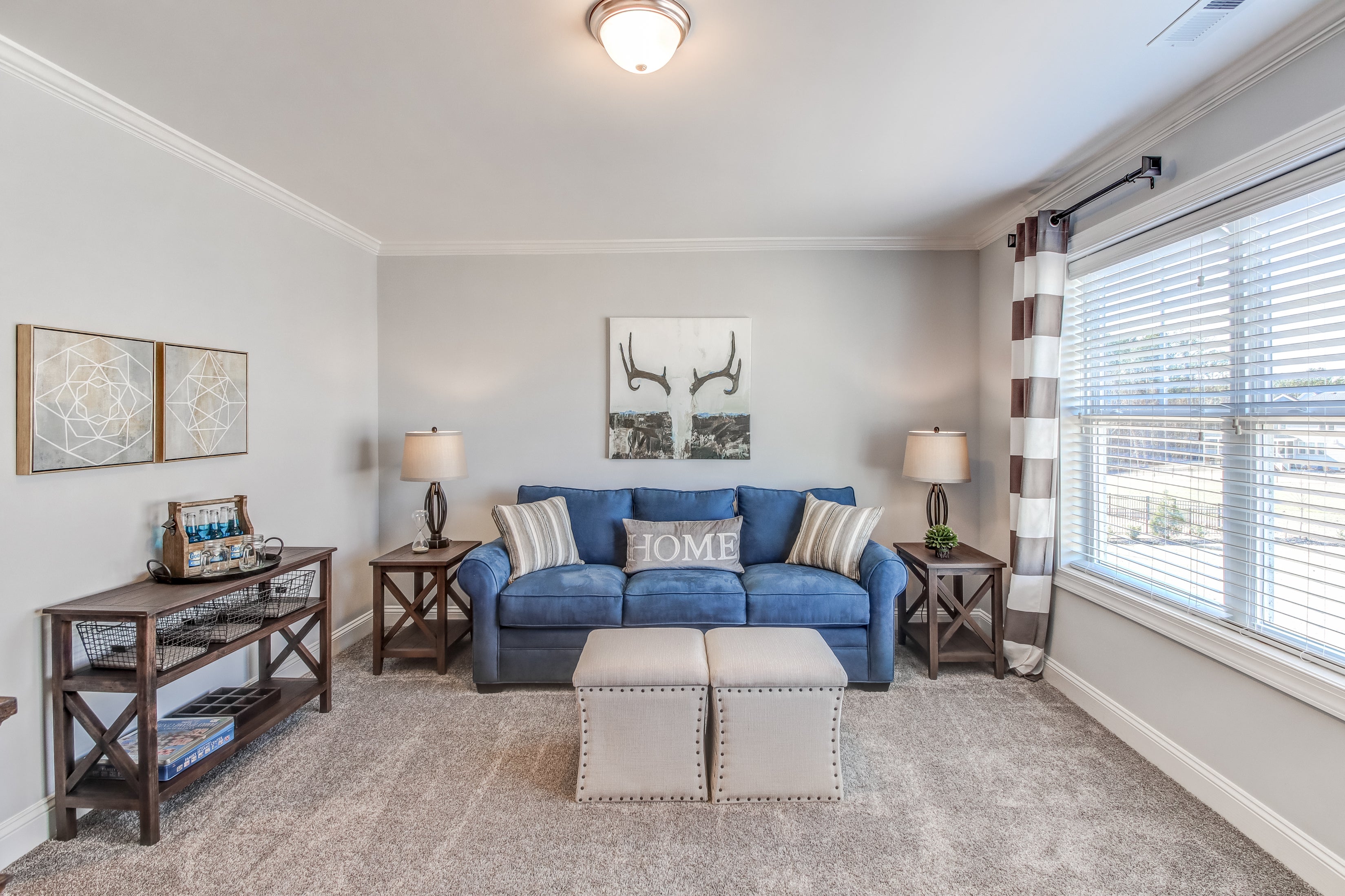 Hear From Our Customers.
We have built several houses over the years but our experience with Caviness & Cates was by far the best experience we have ever had! All of our building team was awesome! There was great communication and NOVI HOME was a tremendous tool as we were 5 hours away and could not witness the progress on a daily basis! We have been very pleased with the care taken to build a quality house!
Get The Latest News.
Sneads Ferry Open House Event! Saturday 9/17 and Sunday 9/18
Sep 14, 2022
Join us for a "Muddy Boots" Open House in The Preserve at Tidewater THIS WEEKEND Saturday, September 17th from 10 AM - 6 PM, and Sunday, ...
From Jacksonville:
Hwy 17S from Jacksonville, L on 210, L on Old Folkstone, R on Chadwick Acres, R on Wax Myrtle
From Wilmington: 
Hwy 17N from Wilmington, R on Old Folkstone, R on Chadwick Acres, R on Wax Myrtle
---