Berklee Estates
Single Family Homes in Wake Forest, NC | Wake County from $599,900
Wake Forest, NC
2,695 - 3,281 Sq. Ft
4 - 5 Bed
2.5 - 3.5 Bath
1.5 - 2.5 Stories
2.0 - 3.0 Car Garage
Dolce Drive
Wake Forest, NC 27587
1 Quick Move-In
6 FLOORPLANS
MOVE-IN READY
3652 Legato Lane
Wake Forest, NC
2,695 Sq Ft
|
4 Bed
|
3.5 Bath
2 Car Garage
---
| Lot # | Address | Lot Size | Status | Details |
| --- | --- | --- | --- | --- |
| 14 | 3648 Legato Lane | 0.72 Acres | Sold | |
| 13 | 3652 Legato Lane | 0.72 Acres | Spec For Sale | View this home » |
| 12 | 3656 Legato Lane | 0.715 Acres | Sold | |
| 11 | 3660 Legato Lane | 0.71 Acres | Sold | |
| 10 | 3664 Legato Lane | 0.709 Acres | Sold | |
| 9 | 3700 Legato Lane | 0.708 Acres | Sold | |
| 8 | 3704 Legato Lane | 0.705 Acres | Sold | |
| 7 | 3708 Legato Lane | 0.703 Acres | Sold | |
| 6 | 3716 Legato Lane | 0.717 Acres | Sold | |
| 64 | 8309 Dolce Drive | 0.689 Acres | Sold | |
| 65 | 8313 Dolce Drive | 0.691 Acres | Sold | |
| 45 | 8428 Adagio Circle | 0.69 Acres | Sold | |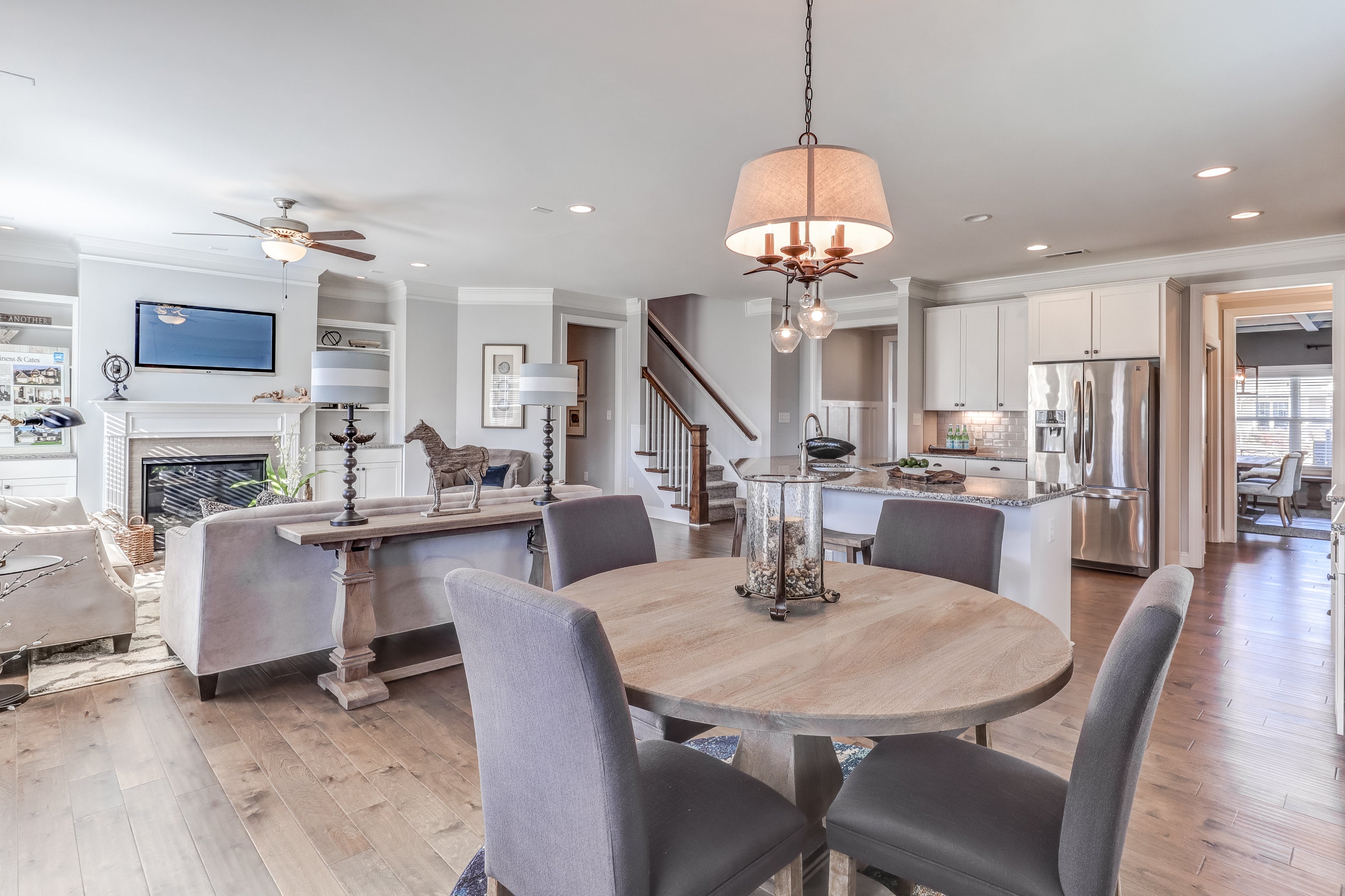 Hear From Our Customers.
We've had nothing but positive experiences with every level of Caviness & Cates that we've encountered thus far. They are quick to respond to any issues and make themselves very available and easy to contact!!
Get The Latest News.
Ho! Ho! Home for the Holidays | New Home Sales Event
Oct 4, 2022
Get yourself what you really want this year.... A NEW HOME for the Holidays!We have special offerings on select inventory homes through the end of the ...
Located near world-class hospitals in the Duke and UNC Health Systems.
MedAccess Urgent Care is less than 5 minutes away.
The Border Restaurant
We love this homey diner with quirky decor and scrumptious American home-cooked food.
Harris Teeter is right down the road. We love that they offer curbside pickup and quality selections.
Get the kids outside at Holding Park Pool and Playground!
Page 158 Books
Gather 'round with friends for a glass of wine and discussion about a new book! We love the knowledgeable staff and the cozy atmosphere.
FROM DOWNTOWN WAKE FOREST:
Head north on US-1 ALT N/Front St toward N Main St
Take Stadium Dr to US-1N for 1.3 miles
Turn right onto US-1 N
In 1.3 miles, Berklee will be on your left.
FROM RALEIGH
Take Capital Blvd towards US-1 N
Keep left to continue onto US-1N
In 13 miles, Turn left toward Dolce Dr. into Berklee community
---