Little River Farms
Single Family Homes in Fayetteville, NC | Cumberland County from $334,900
Fayetteville, NC
1,884 - 2,424 Sq. Ft
3 - 5 Bed
2.5 Bath
2 - 2.5 Stories
2.0 - 3.0 Car Garage
Woodline Drive
Fayetteville, NC 28314
2 Quick Move-Ins
5 FLOORPLANS
| Lot # | Address | Lot Size | Status | Details |
| --- | --- | --- | --- | --- |
| 101 | 1319 Water Leaf Drive | 0.2 Acres | Sold | |
| 87 | 1326 Water Leaf Drive | 0.2 Acres | Spec For Sale | View this home » |
| 86 | 1330 Water Leaf Drive | 0.21 Acres | Sold | |
| 85 | 1334 Water Leaf Drive | 0.21 Acres | Sold | |
| 84 | 1338 Water Leaf Drive | 0.31 Acres | Sold | |
| 105 | 4719 Silver Maple Drive | 0.26 Acres | Sold | |
| 106 | 4723 Silver Maple Drive | 0.18 Acres | Sold | |
| 117 | 4747 Woodline Drive | 0.27 Acres | Sold | |
| 116 | 4751 Woodline Drive | 0.19 Acres | Sold | |
| 115 | 4755 Woodline Drive | 0.19 Acres | Sold | |
| 61 | 4762 Woodline Drive | 0.2 Acres | Sold | |
| 59 | 4770 Woodline Drive | 0.2 Acres | Sold | |
| 58 | 4774 Woodline Drive | 0.21 Acres | Sold | |
| 57 | 4778 Woodline Drive | 0.22 Acres | Sold | |
| 108 | 4801 Woodline Drive | 0.19 Acres | Sold | |
| 107 | 4805 Woodline Drive | 0.22 Acres | Sold | |
| 150 | 4822 Quiet Pine Road | 0.19 Acres | Spec For Sale | View this home » |
| 79 | 4847 Quite Pine Road | 0.2 Acres | Sold | |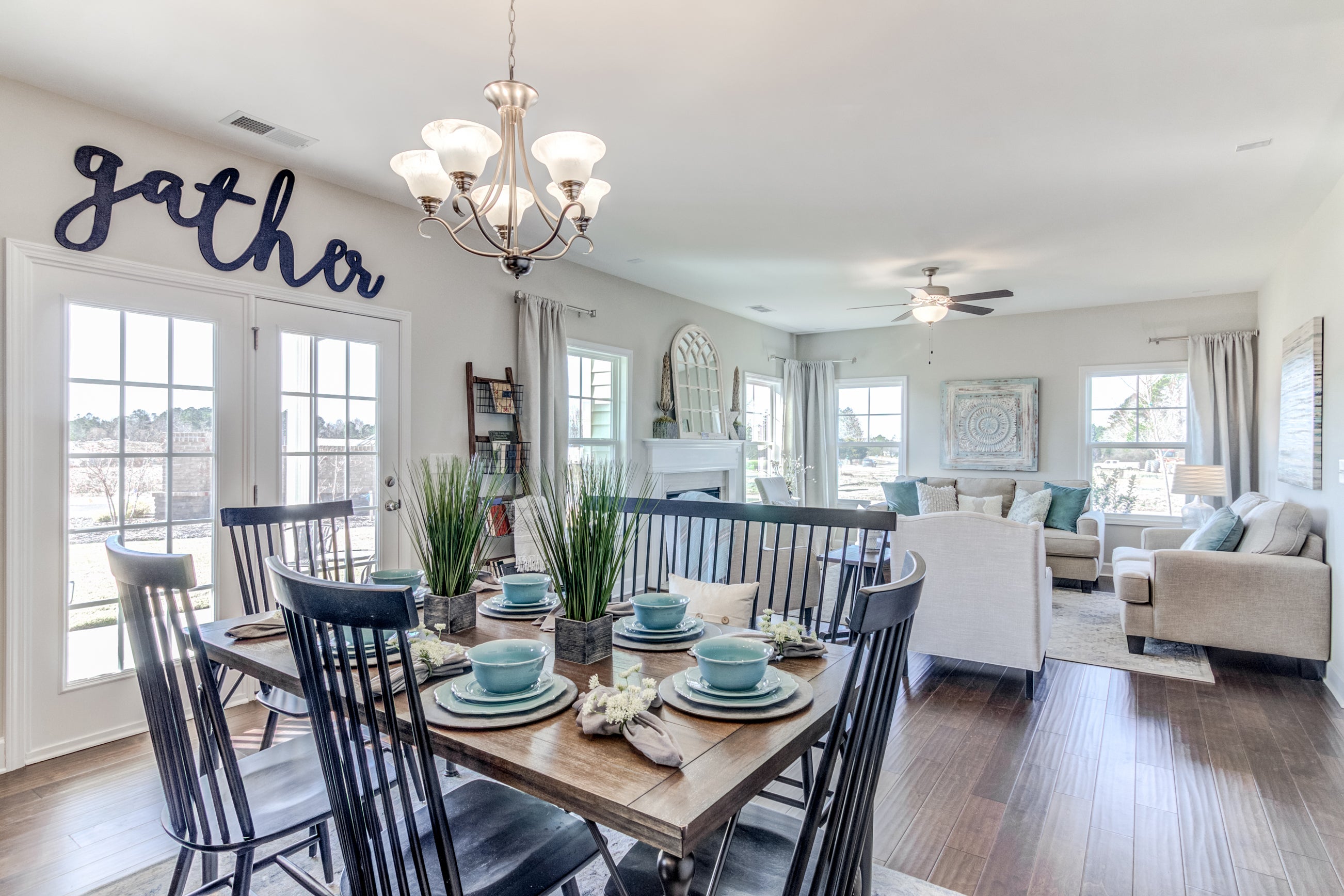 Hear From Our Customers.
Our home buying experience was very smooth! Everyone that we came in contact with during this process was very knowledgeable and friendly!
Get The Latest News.
Lock in Your Mortgage Rate While You Build!
May 10, 2022
Build your dream home with confidence and secure your mortgage rate with Cornerstone Home Lending. With an extended interest rate lock, you can save yourself ...
El Cazador, a locally-owned family business has been operating for more than 50 years. With a menu offering authentic Mexican cuisine, special floral and fruit drinks, and specialty desserts including churros, you will not be able to get enough of this delicious food!

An NC staple, offering a wide variety of locally grown and homemade options!Food Lionis located just 2 minutes from Little River Farms and now offers curbside pickup!

From Fort Bragg, NC via All American Fwy S and I-295S: Take Normandy Dr. and All American Pkwy to All Fwy S. Continue on All American Fwy S. Take I-295 S to Cliffdale Rd. in Fayetteville. Exit from I-295S. Continue on Cliffdale Rd. Drive to Little River Farms Dr.
From Rim Rd. Fayetteville, NC: Head Southeast on Rim Rd. toward Little River Farms Dr.Continue onto Gillis Hill Rd. Turn left onto Raeford Rd. Make a U-turn at Strickland Bridge Rd.
---