The Meadows at Roslin Farms West
Single Family Homes in Hope Mills, NC | Cumberland County from $388,900
Hope Mills, NC
2,308 - 3,107 Sq. Ft
4 - 5 Bed
2.5 - 3.5 Bath
1.5 - 2 Stories
2.0 - 3.0 Car Garage
Running Fox Road
Hope Mills, NC 28348
3 Quick Move-Ins
12 FLOORPLANS
Available
Sold
Unavailable Lots
| Lot # | Address | Lot Size | Status | Details |
| --- | --- | --- | --- | --- |
| 263 | 6755 Running Fox Road | 0.46 Acres | Sold | |
| 262 | 6759 Running Fox Road | 0.46 Acres | Sold | |
| 261 | 6763 Running Fox Road | 0.45 Acres | Sold | |
| 260 | 6767 Running Fox Road | 57.0 Acres | Sold | |
| 223 | 6768 Running Fox Road | 0.45 Acres | Sold | |
| 224 | 6772 Running Fox Road | 0.45 Acres | Sold | |
| 225 | 6776 Running Fox Road | 0.45 Acres | Sold | |
| 226 | 6780 Running Fox Road | 0.45 Acres | Sold | |
| 227 | 6784 Running Fox Road | 0.91 Acres | Sold | |
| 229 | 6812 Running Fox Rd | 0.56 Acres | Sold | |
| 197 | 6813 Hunters Den Road | 0.51 Acres | Sold | |
| 257 | 6813 Running Fox Road | 0.71 Acres | Sold | |
| 256 | 6817 Running Fox Road | 0.67 Acres | Sold | |
| 255 | 6821 Running Fox Road | 0.64 Acres | Sold | |
| 216 | 6830 Hunters Den Road | 0.59 Acres | Sold | |
| 233 | 6832 Running Fox Road | 0.48 Acres | Sold | |
| 252 | 6833 Running Fox Road | 0.61 Acres | Sold | |
| 234 | 6840 Running Fox Road | 0.6 Acres | Sold | |
| 235 | 6846 Running Fox Road | 0.63 Acres | Spec For Sale | View this home » |
| 247 | 6857 Running Fox Road | 0.46 Acres | Sold | |
| 246 | 6861 Running Fox Road | 0.46 Acres | Sold | |
| 245 | 6865 Running Fox Road | 0.46 Acres | Sold | |
| 243 | 6931 Running Fox Road | 0.64 Acres | Sold | |
| 239 | 6932 Running Fox Road | 0.54 Acres | Spec For Sale | View this home » |
| 242 | 6935 Running Fox Road | 0.57 Acres | Sold | |
| 240 | 6938 Running Fox Road | 0.5 Acres | Spec For Sale | View this home » |
| 251 | | | Sold | |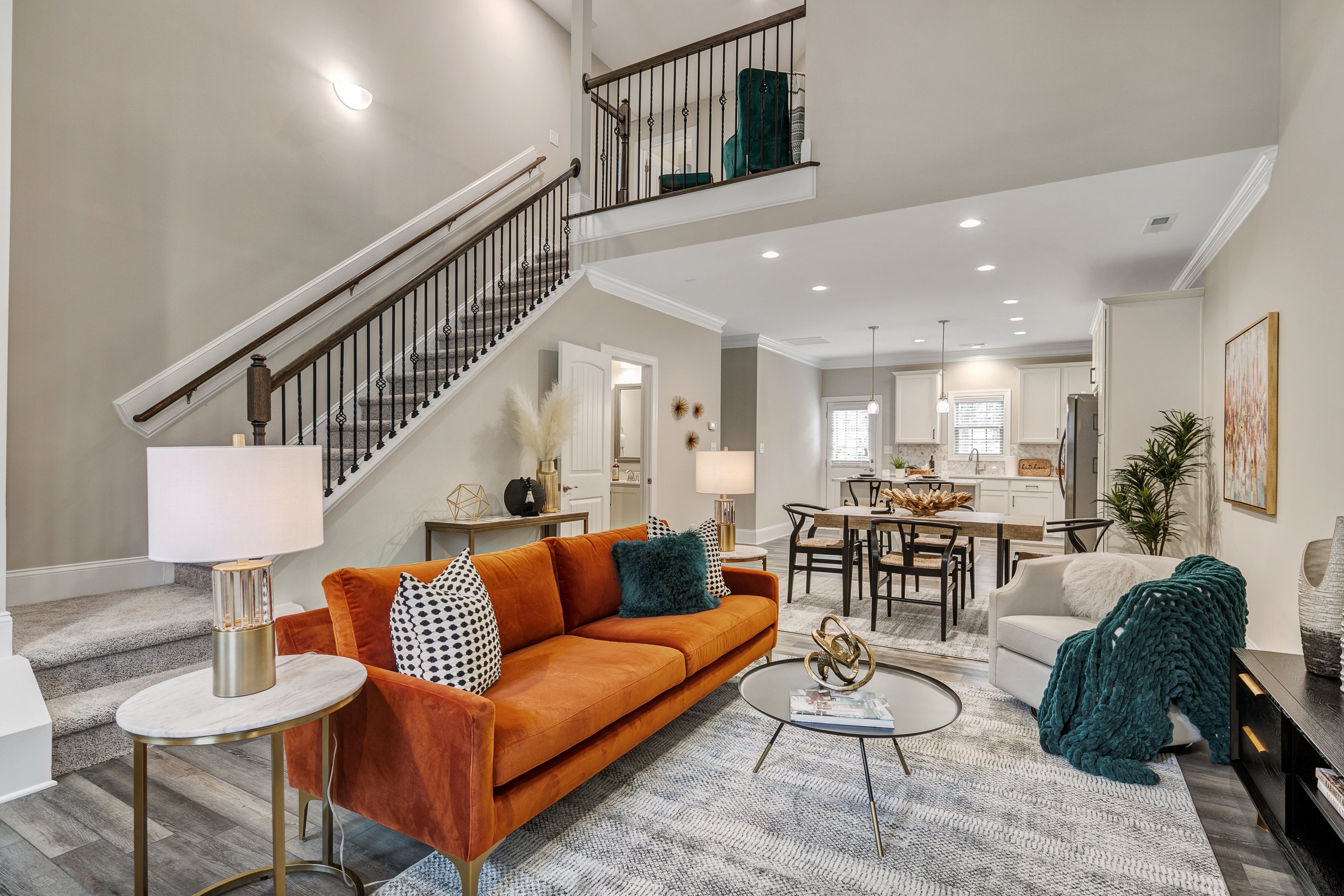 Hear From Our Customers.
Everything from selections to closing was handled professionally and with graciousness. We enjoyed the process and would recommend them to friends.
Get The Latest News.
Lock in Your Mortgage Rate While You Build!
May 10, 2022
Build your dream home with confidence and secure your mortgage rate with Cornerstone Home Lending. With an extended interest rate lock, you can save yourself ...
Grandsons Buffet (Hope Mills)
Family-owned southern-style buffet offers a range of food including, bbq, fried chicken, seafood, and more!
Carlie C's IGA
The fastest-growing independent grocery store chain in North Carolina! Here you will find fresh meat, local produce, signature deli items, competitive pricing, and much more!
Gray's Creek schools are part of the Cumberland County school district.
Green Side Up - Garden and Gift Center
Looking for unique gifts, gardening products, or plants? Family-owned and operated gift and garden center, Green Side Up, is the place to go. Not only do they offer a variety of gifts, indoor/outdoor decor, gardening supplies, and a variety of indoor/outdoor plants, they also offer a variety of workshops!
GPS Coordinates: 34.909690, -78.944042
GPS Address: Running Fox Road Hope Mills, NC 28348

From Fayetteville:
Take Owen Drive south to the of 301/Business 95.
Take 301 South.
Continue on 301 South where Business 95 splits, go 1.5 miles and turn left on Roslin Farms Road.
The entrance is 1.8 miles on the Right.
---